Welcome to 2018!
For those of you who are visiting Kuching this month, this article is for you. We would like to share with you happenings in Kuching right now so that you can enjoy a different experience here.
It is known that Kuching city is rather gloomy this month because of the rainy season. In fact, there are also official warnings released by Malaysian Meteorological Department mentioning heavy rains from 10th January (Wednesday) till 12th January (Friday). This heavy rains could risk flood too so just beware of your outdoor activities that could be affected by it.
If you are still around in Kuching till end of this month you might want to check happenings below.
Kuching Heritage Race – 27th January 2018
This event is organized by Sarawak Tourism Federation with a theme of Culture Meets Nature. On their third year of organizing such event, they come up with a new route and new challenges to test brain, brawn and ability. This event aims to help the underprivileged and worthwhile charity bodies. They are targeting MYR 40,000 for this race to support two charity bodies. For this year, all proceeds will go to care centers in the form of vocational training and job placement for the disabled and underprivileged: House of Joy and PDK Petra Jaya.
This is a team event with teams of at least 2 and up to 5 members. They will "race" through central Kuching testing knowledge and agility of participants as they answer questions or carry out activities based on the clues and instructions given. Participation fee is MYR240 per team. Deadline would be on 13th January 2018. For more info, log on to www.kuchingheritage.com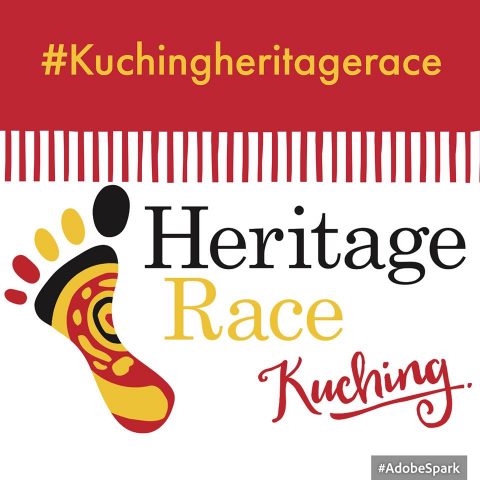 Bung Jagoi's All Durians You Can Eat
If you are a durian lover, you can visit Bung Jagoi Heritage Site from 28th January 2018  until 3rd February 2018 to feast on as much durians as you want. This event, in Bidayuh name is called "Jak Tok Notuk Dien", meaning "Let's collect durians". You can go for a day trip  (Fee of MYR15 for adult and MYR10 for child age 6-12) or overnight for MYR90 per person inclusive of accommodation and meals. For more information, you can contact Mr Wadell via call/message on (+60)14-8849694.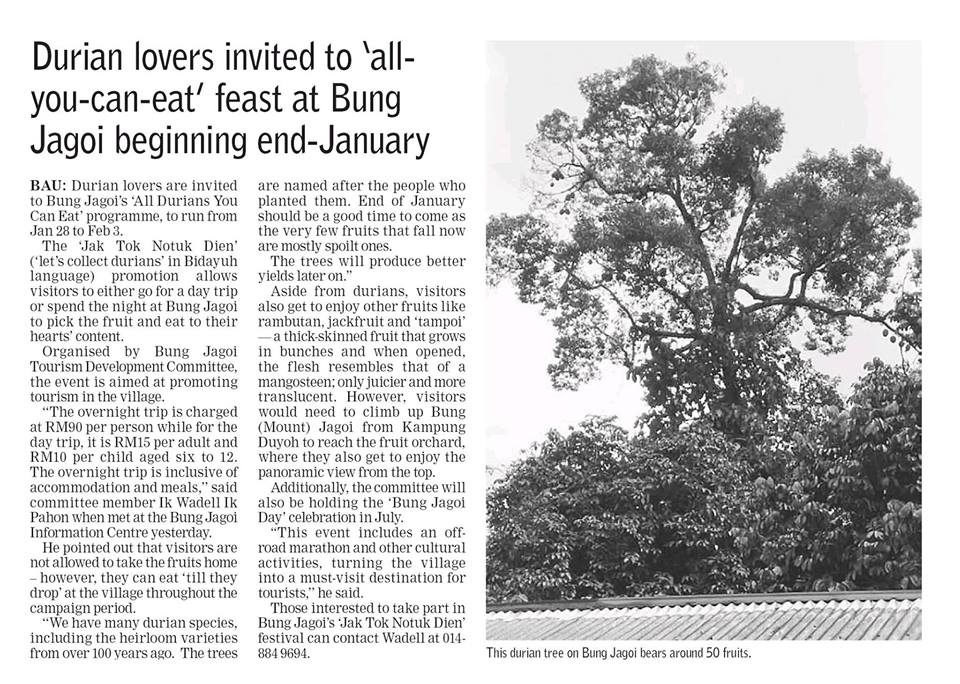 Published Date: Jan 10, 2018