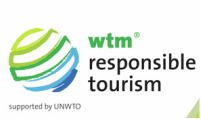 Hello everyone, it's World Responsible Tourism Day today! Backyard Tour is joining in the crowd to celebrate the day where responsible tourism industry players from all around the globe highlighting their version of tourism that protect the world.
We want to support this very day, all because we are committed into being responsible tour operator! Didn't know what responsible tourism actually means? Want to find out more?
Who Set the Day as World Responsible Tourism Day?
It was all started by World Travel Market (WTM) London back in 2007 as it  re-branded its Environmental Awareness Day to World Responsible Tourism Day (WRTD) so that the agenda of the day's program can be broadened. It is now the largest  day of responsible tourism action in the world.
So what is "Responsible Tourism"?
As mentioned in Cape Town Declaration on Responsible Tourism, responsible tourism have the following characteristics:-
minimizes negative economic, environmental and social impact;
generates greater economic benefits for local people and enhances the well-being of host communities, improves working conditions and access to the industry;
involves local people in decisions that affect their lives and life chances;
makes positive contributions to the conservation of natural and cultural heritage, to the maintenance of the world's diversity;
provides more enjoyable experiences for tourists through more meaningful connections with local people, and a greater understanding of local cultural, social and environmental issues;
provides access for physically challenged people;
and is culturally sensitive, engenders respect between tourists and hosts, and builds local pride and confidence.
Backyard Tour as Responsible Tour Operator
We started as a social project with aim to solve unemployment in rural areas of East Malaysia. The project has evolved into a tour company that employ local people as guides while conserving and preserving the hidden natural attractions surrounding the villages. We are also making our ways to preserve the culture and traditional heritage of the communities in Borneo. These efforts require continuous involvement of the local people as they are our main stakeholders. Without them, we are nothing!
Want to know more about us, read here: About Backyard Tour
If you have more questions in your mind, feel free to comment. And hey, let us celebrate #worldresponsibletourismday together!
Published Date: Nov 8, 2016