Hiking is one of the things-to-do when you make your way into nature. Although the difficulty of the hike can differ from location to another, there are still some basic things one need to address before the journey starts.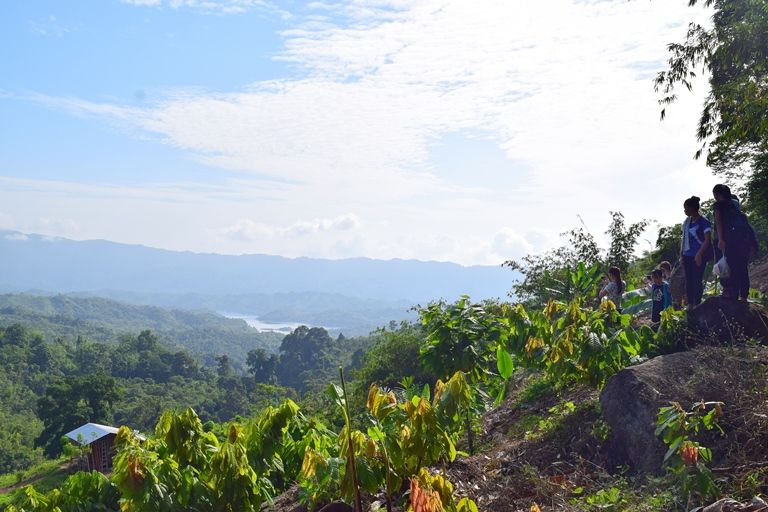 We would like to share with you some tips on things which we think would be useful to bring before you go on your hiking trip. Please note that this article has been localized to Malaysia version. It might applies to neighboring countries and South East Asia region.
1. Have the right hiking shoes
There's always a question; especially among beginners, is what kind of shoes to bring for a hiking trip. Well, it actually depends on the type of terrain that you'll be travelling on and the length of the hike, hence the different types of shoes that you need. We have grouped them into 3 main categories.
Trail Shoes – This type of shoes is good for light weight trips where you don't have to carry much load. Due to its lightness, you can travel fast and its generally suitable for dry terrain.
Hiking Boots – For longer hiking trips, you'll need these to protect your feet. They offer more protection compared to normal sports shoes and are suitable for rocky, sandy and stoney grounds.
Technical Shoes –  These are special types of shoes depending on the type of activity you are going for. For example; if you're going for water based activitis, waterproof shoes are the best.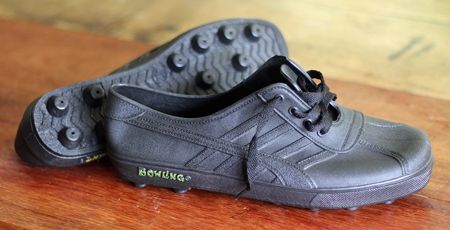 2. Don't Forget to Hydrate Yourself with Water
This might sound like a no-brainer but you'd be surprised to know that there are lots of cases where a hiking trip became a fight for survival as temperature soares, water supply ran low and dehydration ensues. Thus:
Always make sure you bring enough water for a hike.
Bring a portable filtration device.
Drink plenty of water before your hike and after your hike.
Remember to stop for a drink after lots of sweats.
Refill water at nearby natural source only when you know the water is safe to drink.
You surely would not want your trip to be ruined just because of dehydration.
3. Bring Some Food With You
Another item that sounded rings the "Duh" sound but our advice; Bring food or at least snacks for your hiking trip. Here are some tips as to what kind of food to bring.
Taste – If you think its delicious, it's probably suitable for you. Pick food that is light enough yet tasty. You wouldn't want to eat anything that doesn't suit your taste.
Calorie – A bit scientific here but hikes tend to be energy consuming. Forget any diet routine that you're going through for a moment and bring food that is high in energy content; the Calorie count because you'll need all the help you can get to pull through.
Nutrition – As much as they are despised by people who are concerned about their weight, Carbohydrate and Protein are your best friends when you go hiking; get enough of them in your food.
P/S: Candy bars, energy bars, and chocolate are examples of light but energy-packed food that you can consider bringing.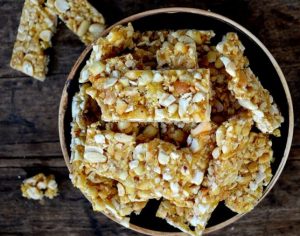 4. Bring Along Your Personal First Aid Kit
Most people take this for granted as we all tend to think that nothing bad will happen throughout the trip and everyone will go back happily and safe. The truth is, mishaps do happen no matter how much we wish they won't. Thus, in case of emergency, this will come in handy. A basic first aid kit should contain:
Wound cover such as gauze and plasters (band-aids).
Medications such as pain-killers.
Tools such as scissors and micropore tapes.
Disinfectant.
Overall, it's better to be safe than sorry.
5. Make Use of Good Backpack
Whether it's a regular backpack or a rucksack, you'll need to pick a bag that is suitable for your trip. Here are some tips to help you with your selection.
A good bag should have:
Comfortable paddings to protect your body while the bag is pressed against you.
Shoulder straps for stablization.
Being made from water resistant material.
Rain cover.
A good bag is important as it can protect your back as well as carrying your things around. Nobody wants a painful back during a hiking trip.
Published Date: Mar 20, 2017