A village tucked behind the woods and yet close enough to the main Kuching-Serian trunk road. Kampung Begu is blessed with rich, fertile land fit for agricultural work. On top of that, it is in fact home to the largest flower in the world; the Rafflesia. ​
Where it all started
In the 1870s, Gadu and Kayak Bai Ngabing anak Gadu brought a group of people out from Kupo Segon, Kampung Gayu to be specific, after it was razed by fire. They then went to a river nearby where they were a lot of "Begu" fish (normally known as catfish). There they settled and named it Kampung Begu. In the new establishment, a new 8 door longhouse was built, and subsequently extended to 21 doors.  In 1980, the longhouse was dismantled and individual houses were built around the village compound.
Exclusive Features
Packed with different attractions, Kampung Begu is really the jack-of-all-trades among the villages we have visited and collaborated with. If you ever come to Kampung Begu, you should expect to find:
1. Mini waterfall
The journey to this mini waterfall still require light jungle trekking. Its cold and crystal-clear water will make the whole journey worth-it!
2. Amazing Cave System
There are few cave formation around the village. Among the few that we explored personally are Turuh Cave and Bedoh Cave.

Turuh Cave is suitable for beginners who are interested with still preserved cave structure. There is a small stream flowing through it, and the cave can be filled up with water during heavy rains. Some structures are also big enough to have a standing pose.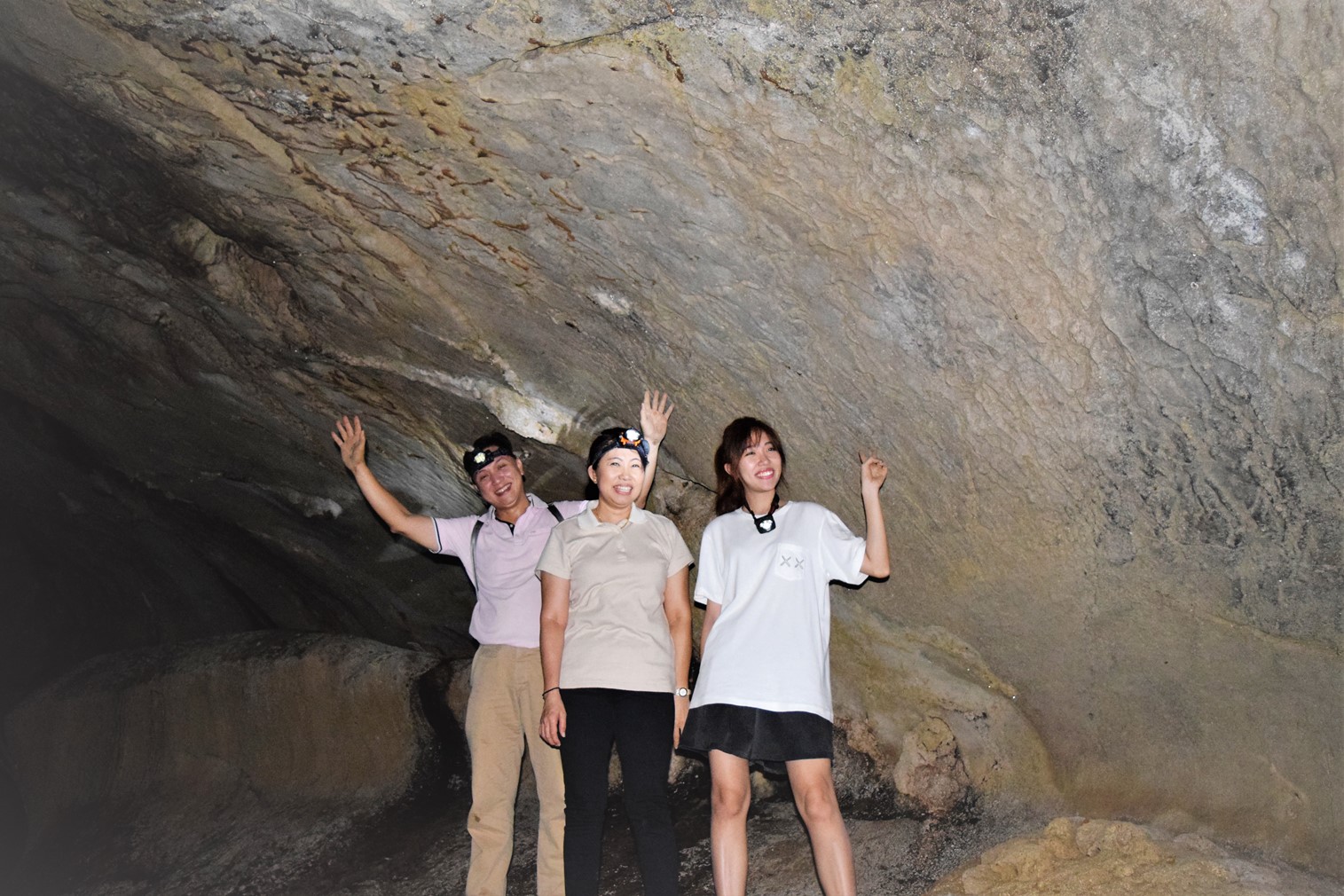 3. Rafflesia Site
Kampung Begu has recently established a facility at their Rafflesia site. It has been blooming at the same spot last few years but now it changed place around the site area. This might be because of human disturbing their growth. In 2015, the bud was stolen.
4. Mysterious blue spring
This blue spring can look so mysterious. No one knows how deep it is and what makes the color looks so bluish. Despite that, the locals in the village frequently fishing here.
Source: History of Bidayuh in Kuching Division, Sarawak by Dr. Chang Pat Foh
Published Date: Jan 20, 2016