A Day to Look Back and Appreciate
Today, 19th October 2017, marks our 2 years of journey in Backyard Tour. It has been bitter sweet memories because I know for sure that our company is barely surviving. We have yet to reach the break even point even when we operate on a minimum operating expenses. But today, instead of looking at how slow things are going on, I want to focus on the positive side of this journey.
I am so grateful that even though we are not yet strong on the financial part, we are holding on strong together with the local community that we worked with. Therefore, I want to mark today's milestone with appreciation of each and everyone that are involved, directly and indirectly, with Backyard Tour. I want to thank you all for the genuine hospitality and willingness to not only learn, but also teach us in every step of the way.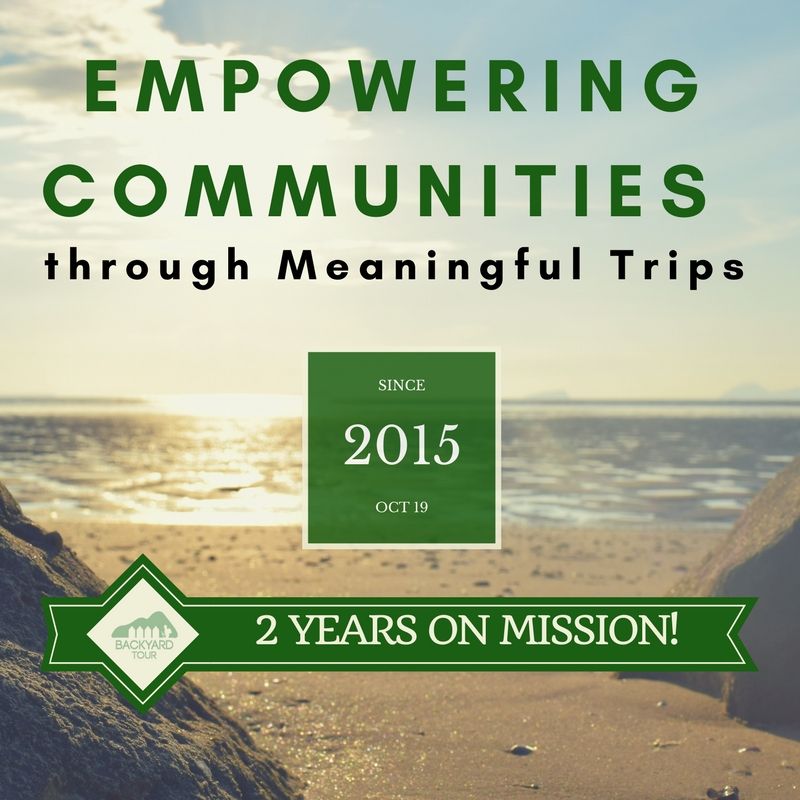 We've been blessed with young, energetic local guides
Without these young people that we worked very closely with, we would not been able to run the trips smoothly. Each guides are so willing to share about their backyards, in each of the village they belonged to, to every travelers that we brought. Read about them below:-
We've also have amazing, hospitable host
Staying in the village house may not be as comfortable as staying in a hotel or resort. Most of the time, our travelers have to bear with minimal facilities provided. Especially when it comes to having squatted toilets. However, because of these amazing hosts and their families, our travelers enjoyed their time during the trips. Thanks to them, overnight stay can be a bliss.
We've other locals to help out in every extra activities needed during our tours
Some of our tour activities require other people to help out, so we are so honored to have these other locals to be able to do that. They are not doing it only because they are being paid, they are also more than happy to meet, chat and exchange culture and knowledge with travelers. Thus, it is so easy to how genuine they are in treating their guests.
Starting from zero
Looking back, lots have changed from just an idea. It took a lot of courage, determination and perseverance to continue this journey. But this would be worth it. I'm thankful for Daniel and Suresh for joining along in the beginning, when it was just a social project.
Social Impact Summary
Up to today, we have
Conducted 56 trips
Impacted 161 locals
256 travellers visited
RM 48, 870 income generated for the locals
Thank you again for everyone!
We may not be able to thank everyone, but we are grateful for each and everyone you who have supported Backyard Tour.
Can't wait to see what future stores for us. Please continue to journey with us.
Published Date: Oct 19, 2017