Backyard Tour (previously known as The Backyard Tour Guide project) is proud to have been featured on thestar.com.my in an article on the 10th of May 2015. As one of the leading online news portal in Malaysia, it will hopefully help this project to gain traction among the Malaysian public community. We are also glad to have the opportunity to share with a wider audience, what we do and the hidden beauties of Malaysia. Stay tuned for more updates!
BEAUTIES IN OUR BACKYARD
Written by Yu Ji
ABBIE Hosanna, 24, is a kindhearted brainiac who grew up in the dictionary definition of paradise.
Her home, Kampung Git, about 40 minutes from Kuching, is nestled along the Penrissen Ranges. It is here where the Sarawak River begins to form and nearby are Bidayuh gems like Kampung Sadir, a village surrounded by seven waterfalls, and Kampung Kiding, a settlement above the clouds.
Growing up, Abbie, the second of eight siblings, was aware of the creeping challenges of development. She attended schools in the city and learnt that her paradise might be considered as primitive by some.
Issues like rural youth unemployment were fast becoming pressing problems.
"Many kampung youths still do odd jobs like becoming labourers in the city and then coming back for communal farming, things like that.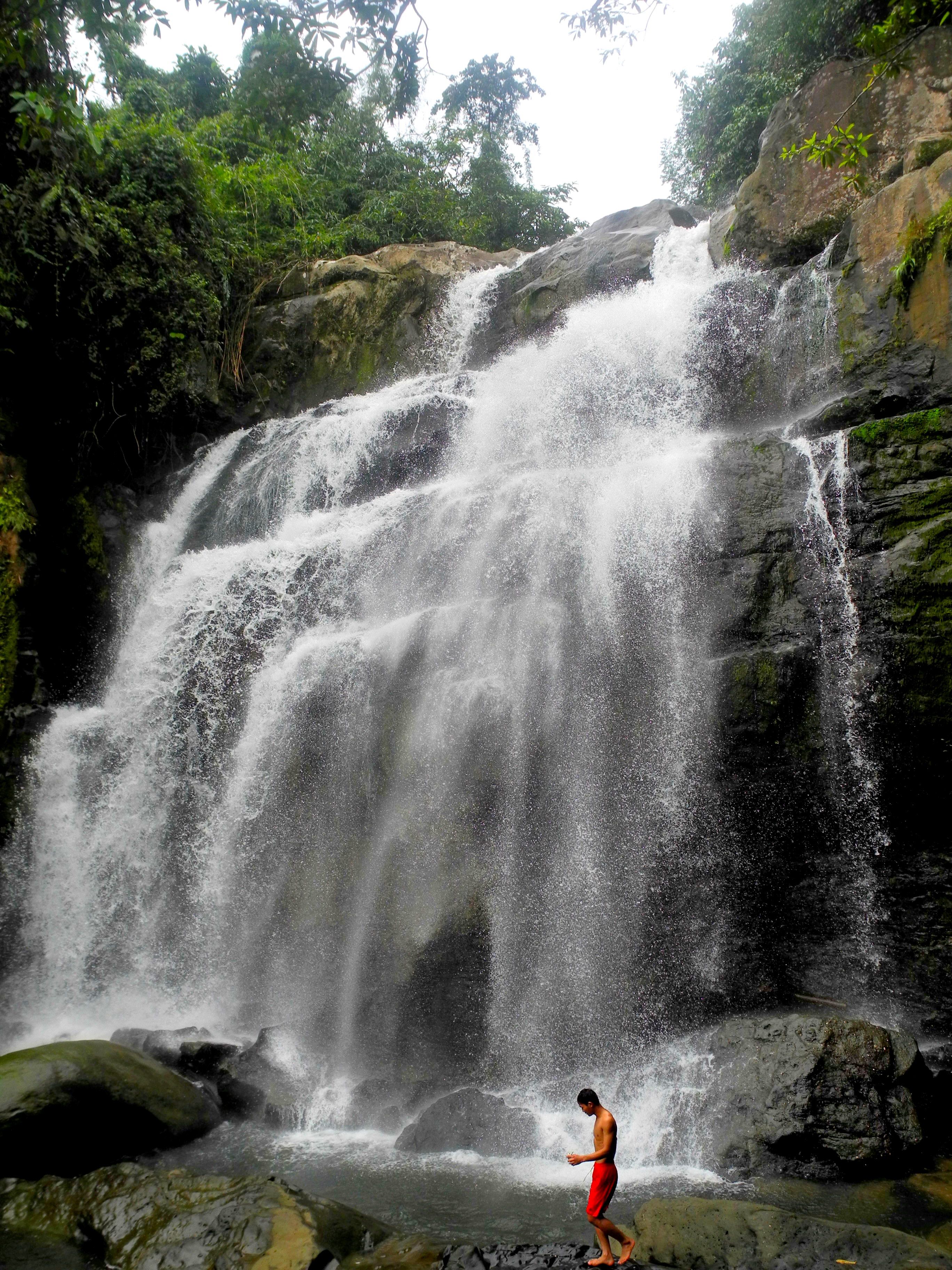 "For girls, some stay at home just to do housework. Not a lot of economic activity is generated," says the Information Technology graduate of Universiti Malaya.
While wrapping up her degree programme last year, she came across a government-backed social entrepreneurship competition by the Malaysian Innovation Agency.
Open to all, the final 12 submissions would each get RM25,000 to kick-start their ideas. The winner would receive another RM30,000 in grants besides start-up incubator opportunities.
This got Abbie, who was literally at the cusp of trying to turn her education into a meaningful career, thinking. She talked about ideas with her boyfriend Dawson Lee, a final year English student, and the couple approached mutual friend Daniel Wong, a Starbucks Coffee part-timer in search of an electrical engineering job.
"Abbie and Dawson told me about a 'social experiment' they had in mind," Wong says. "They wanted to train rural youths to become rural tour guides. They wanted to set up some sort of an organisation to conduct outreach programmes, hoping to get rural youths to bring people to all these amazing places Abbie knew the outside world had not seen.
"She wanted youths to draw up their own tour packages and for an organisation to help them sell the products."
Quickly – and one would imagine animatedly – the trio thought up holiday package names like "The Waterfall Extravaganza" (for Kampung Sadir) and "A Gem Above Clouds" (for Kampung Kiding).
But there was a problem. Individually, they were an IT consultant with an idea, an English undergraduate, and an engineer who likes coffee. The obvious missing ingredient was a bona fide tourism player.
This is where Yeshua Suresh, an environmental tourism undergraduate of the International College of Advanced Technology Sarawak, comes in.
The younger brother of Abbie's university mate, Yeshua was roped in to provide insight and hands-on skills training.
Between last October and December, the group brainstormed and finalised their proposals. By January, they found themselves in the top 12. A grant of RM25,000 was theirs to spend.
Wong quit his job and returned to Sarawak to pursue the project together with Abbie, who is investing all her post-graduate time into making sure The Backyard Tour Guide becomes a success.
Yeshua, who is in the midst of a city and rural guide licensing course, is working full-time for the group, coming up with tour guide plans and conducting tutorials for villagers.
Dawson, who is still in university in Kuala Lumpur, is providing much needed technical input and coordination.
"We three in Sarawak are now based in Kampung Git and we are always travelling around rural areas, where there is usually no Internet, so it's great that Dawson can help us stay connected where he is," Abbie explains.
So far, the group has trained about 20 informal village guides between the ages of 18 and 36. Late last month, the group clinched their first deal involving a field trip for about 30 university students to Kampung Sadir. They have also got up and running a website and social media sites.
Every week, they explore new villages, meet new people and conduct training courses for those who sign up in the villages.
Their Facebook page itself is a revelation, containing photo­graphs of natural wonders like caves near Kampung Giam and mysterious blue springs in Kampung Begu, potential tourism hotspots not listed in any guide, neither Lonely Planet nor the Visit Malaysia brochures.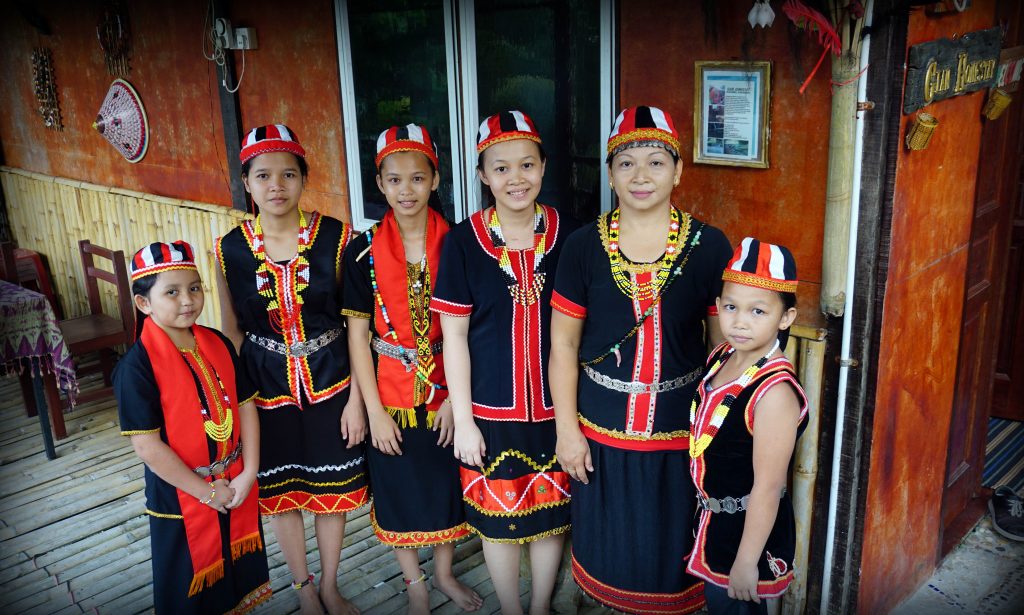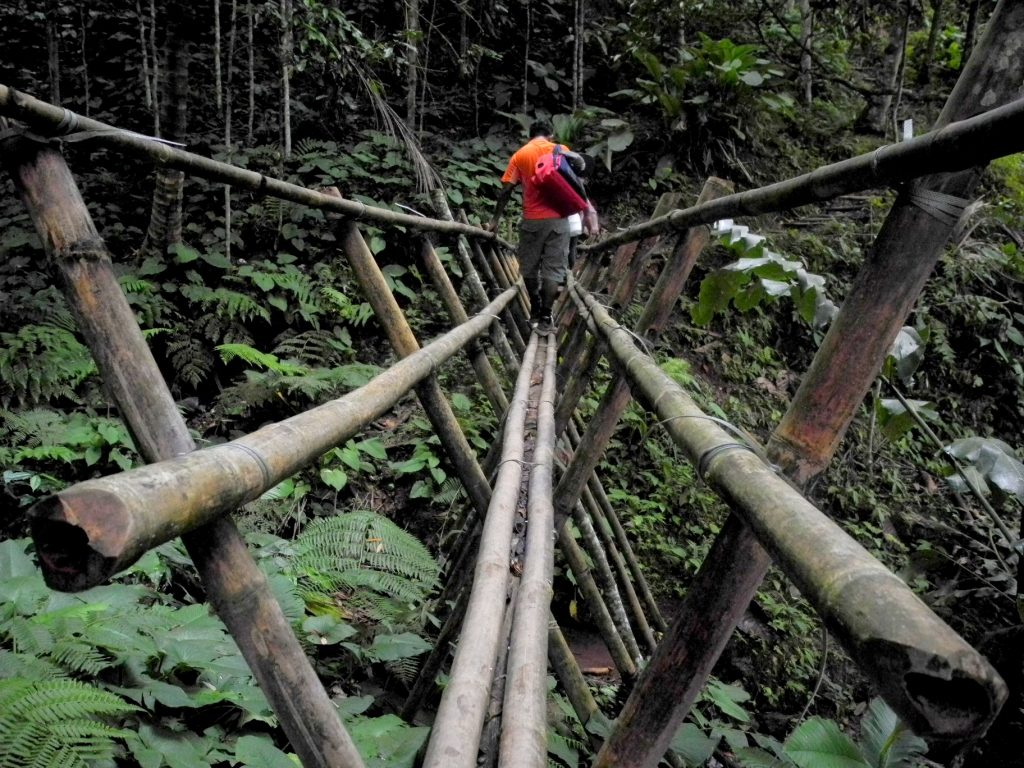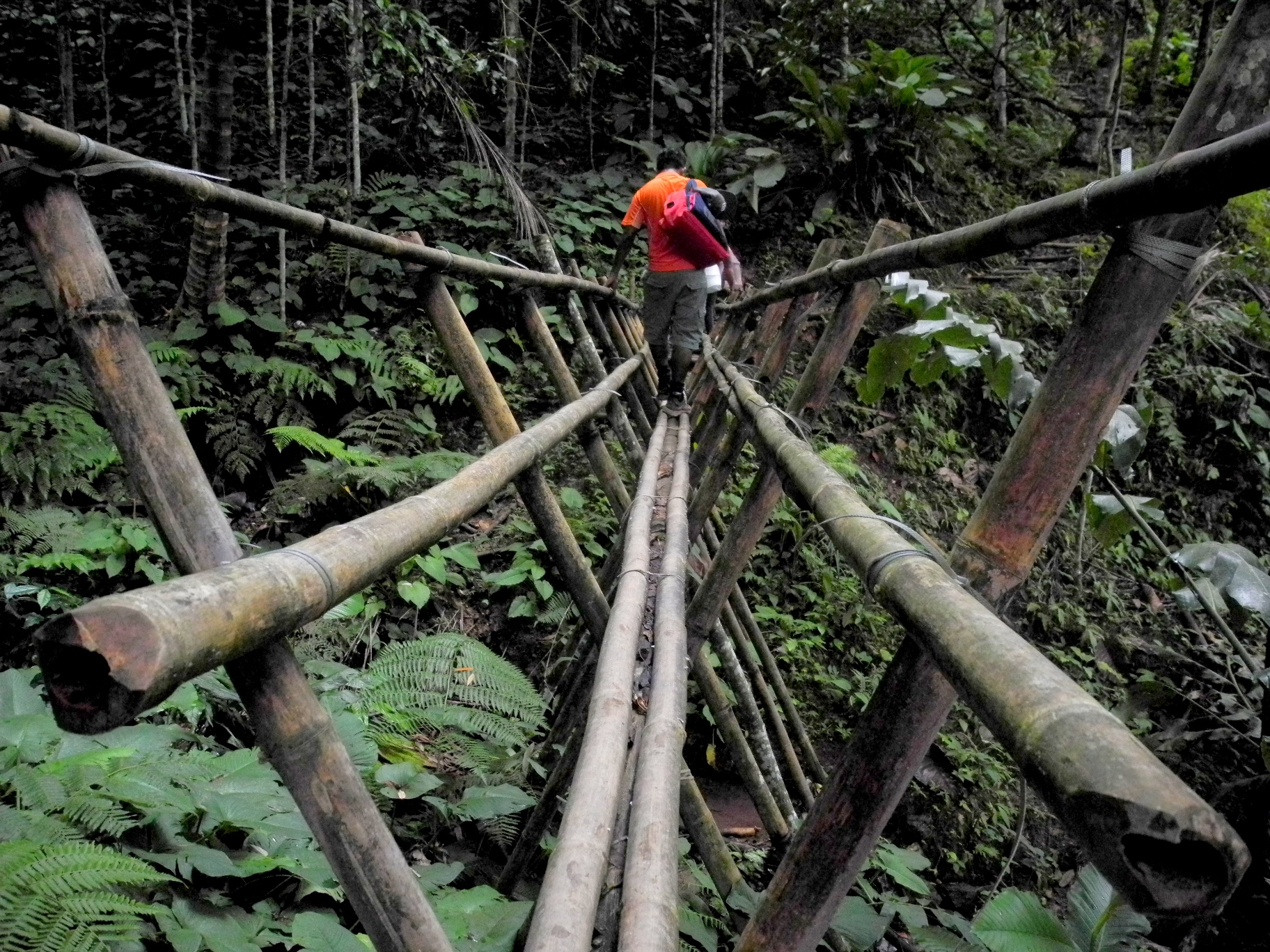 "We are calling it a social enterprise at this point," Abbie says when asked if they would become profit driven one day. "We are not registered yet because we are so new and learning. We do want to be registered eventually and we want to help the participating villagers register themselves because that's the only way to be sustainable."
All four members of The Backyard Tour Guide have been asked numerous times how their efforts differ from a myriad of other government eco-tourism programmes.
Yeshua says rural dwellers who want to engage in tourism face a whole host of challenges, not least of which is seed fund and communication.
"Getting themselves licensed as homestay operators, for instance, takes time. The Government doesn't conduct courses every day. Most courses are held when there are enough applicants. So that makes it a long and sometimes tedious process," says Yeshua.
Abbie chips in. "So what we are trying to do is to get them interested first by exposing to them benefits of tourism and to show them they can do it for themselves. Meanwhile, all these potential tourism sites are just literally in their backyards. There are waterfalls behind their longhouses, for instance."
Sources: http://www.thestar.com.my/News/Nation/2015/05/10/Turning-their-backyard-into-tourist-spots-Beauties-in-our-backyard-To-the-four-members-of-The-Backy/
Article taken from: thestar.com.my, 10th May 2015
Published Date: May 20, 2015