Praise be to the Lord, God Almighty! It is Backyard Tour 3rd anniversary today. This year has been another step of faith. Even though we barely floating, oh the struggles of starting your own business, we are slowly making progress. As hard as this journey has been, nothing more precious than seeing Backyard Tour makes a difference in our small community here in Kuching. If you are wondering what our company is all about, take your time to read about us here.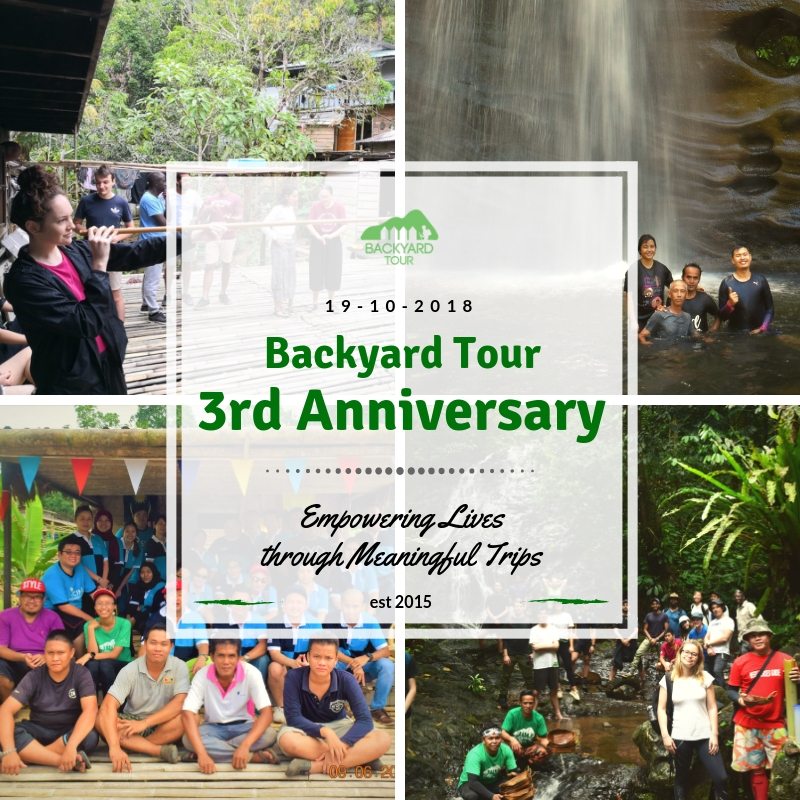 Continue to Stand True to Our Core Values
This year has taught us to focus not only on making sales, but also on creating valuable impact for the community. As we decide on whether to proceed on running a fully sponsored community project for one of our village partner, we looked back at our core values. Communities First and Impact Driven are part of our values, so the decision is pretty much done. Any effort that allow us to create impact for our local communities should be supported. And the good news is that we only need to run it, putting time and effort to work on this project.
Thus, from 9th June 2018 we launched Active Lifestyle Community Project. This project is fully sponsored by CIMB Foundation in Begu Village. Local community in Begu Village works together in making this project a success. The main purpose for this project is to build a multipurpose sport court, but we also had few other programs done such as cleaning the Rafflesia site of the village, cooking traditional food, and celebrating the Gawai Harvest Festival together with the villagers. Although the sport court itself is not completed yet, youths from this village are excited to play with the sports equipment we acquired from this project. Check below for some of the photos taken during this project.
Entrusted with Bigger Responsibility
We were also entrusted with two big groups from Engineers Without Borders (Australia) instead of usual one group. This enables us to bring greater impact since it involved two different villages at the same period of time. These two lucky villages are Kiding Village and Begu Village. Engineers Without Borders (Australia) stayed for 7 days and 6 nights from 29th June – 5th July 2018. Borneo Post covered a little bit more detailed about them here.
During their stay, we purposely designed a program that enable them to interact directly with the locals. While language still create a barrier among them, they seems to bond really well with each other. Casual activities were included, such as playing football, zumba dance exercise and chatting over cooking. Not to be missed, celebrating birthdays as well. We also prepared some tourist-thing-to-do in the village for these group just as what you can see from these packages: Caves, Flora and Village Farms Day Tour and Experience Bidayuh Mountain Village Life 3D2N Tour .
Check out some of the photos taken during their trip below.
EWB Group in Kiding Village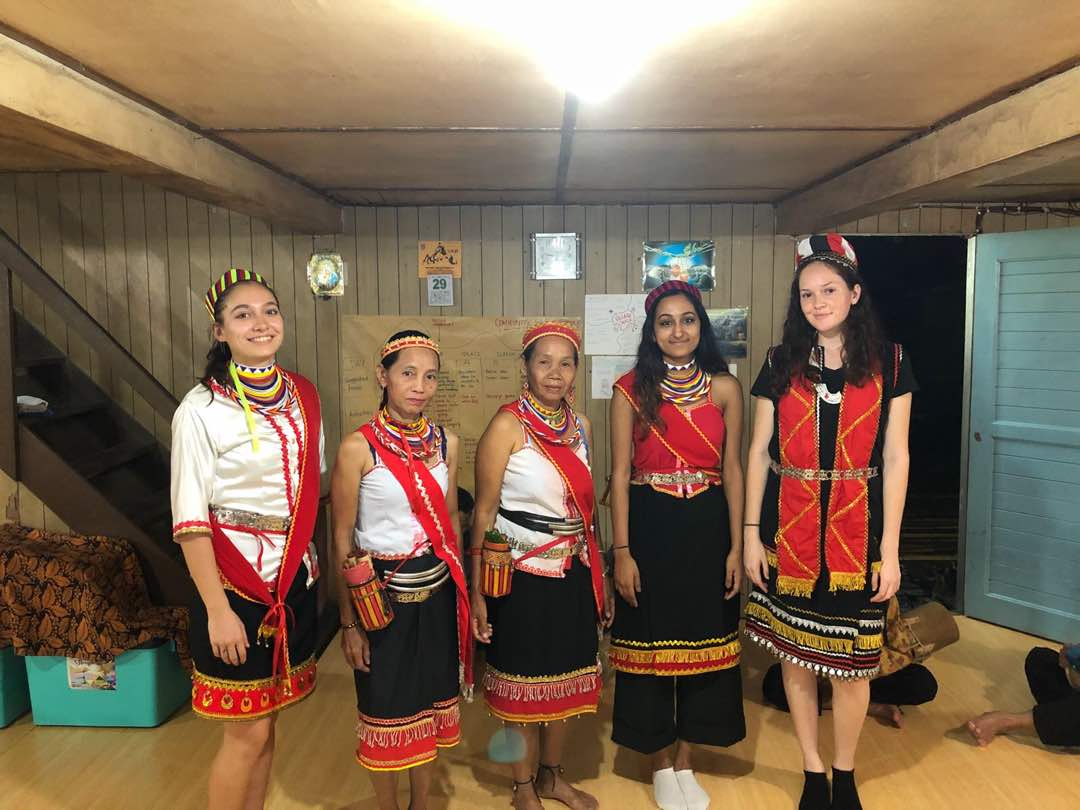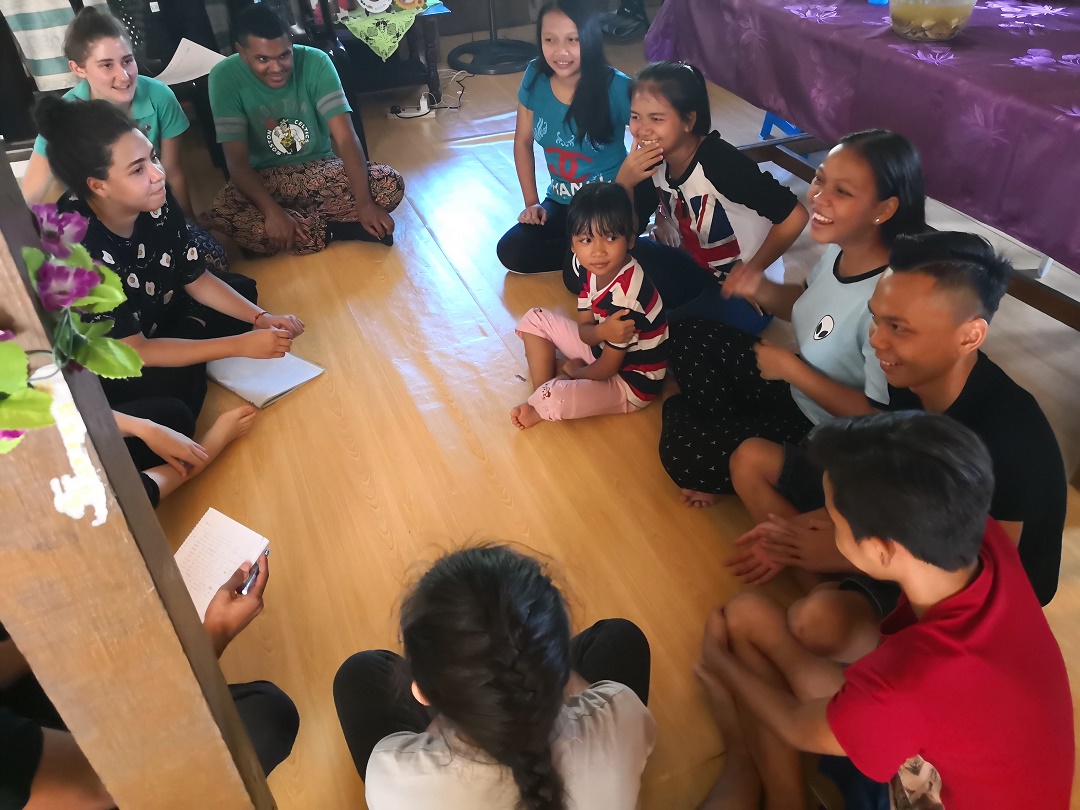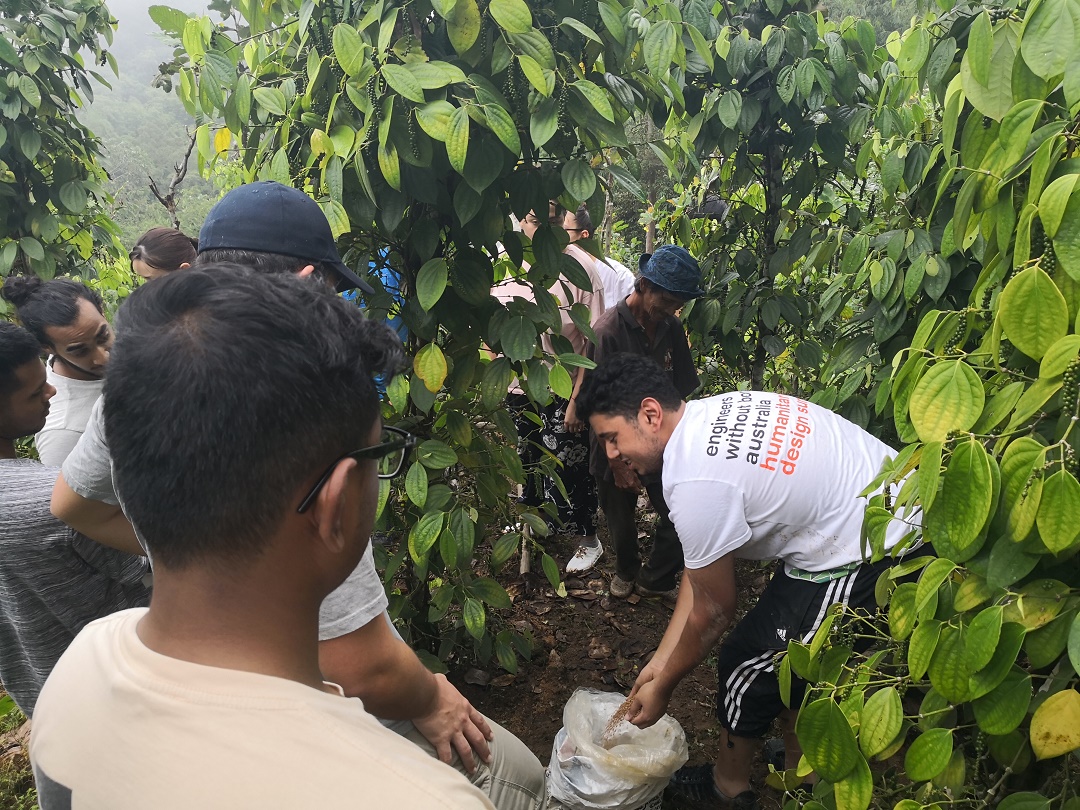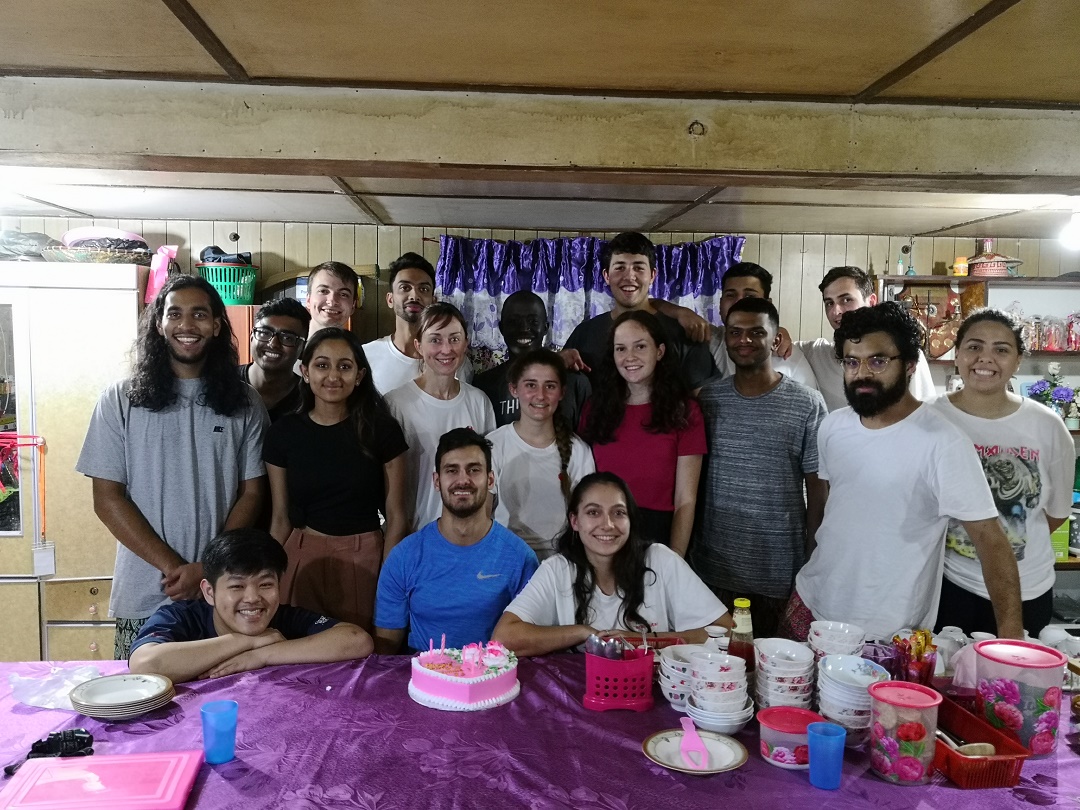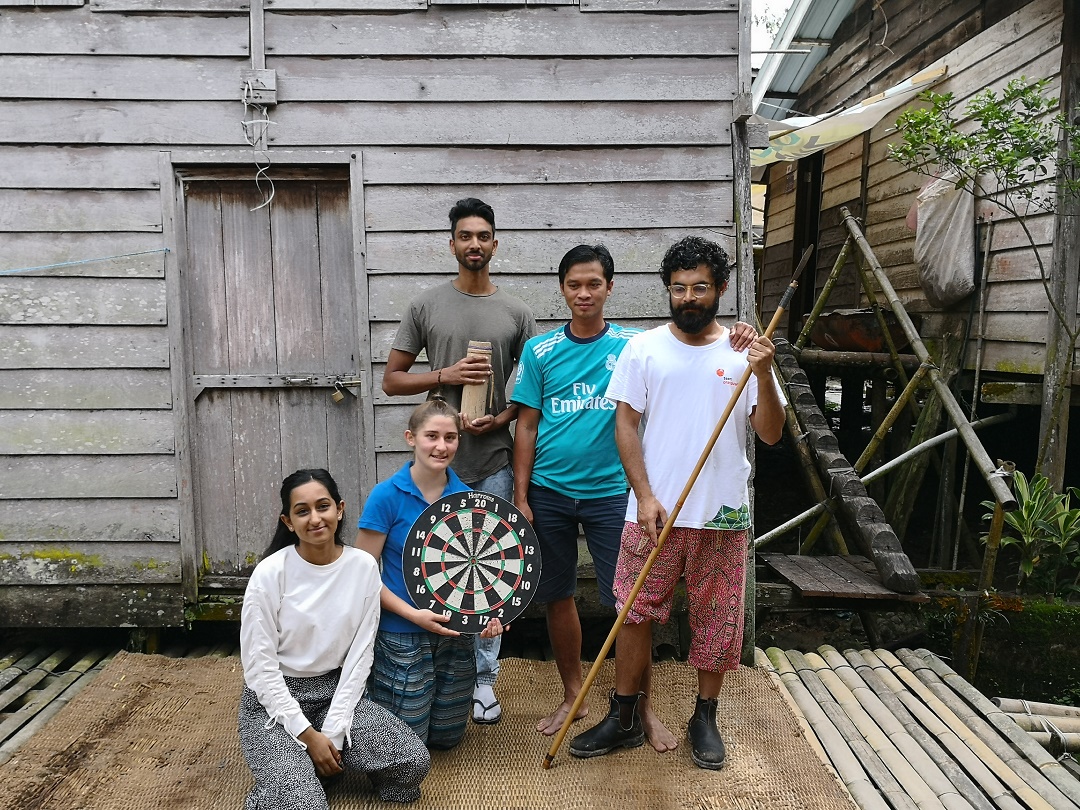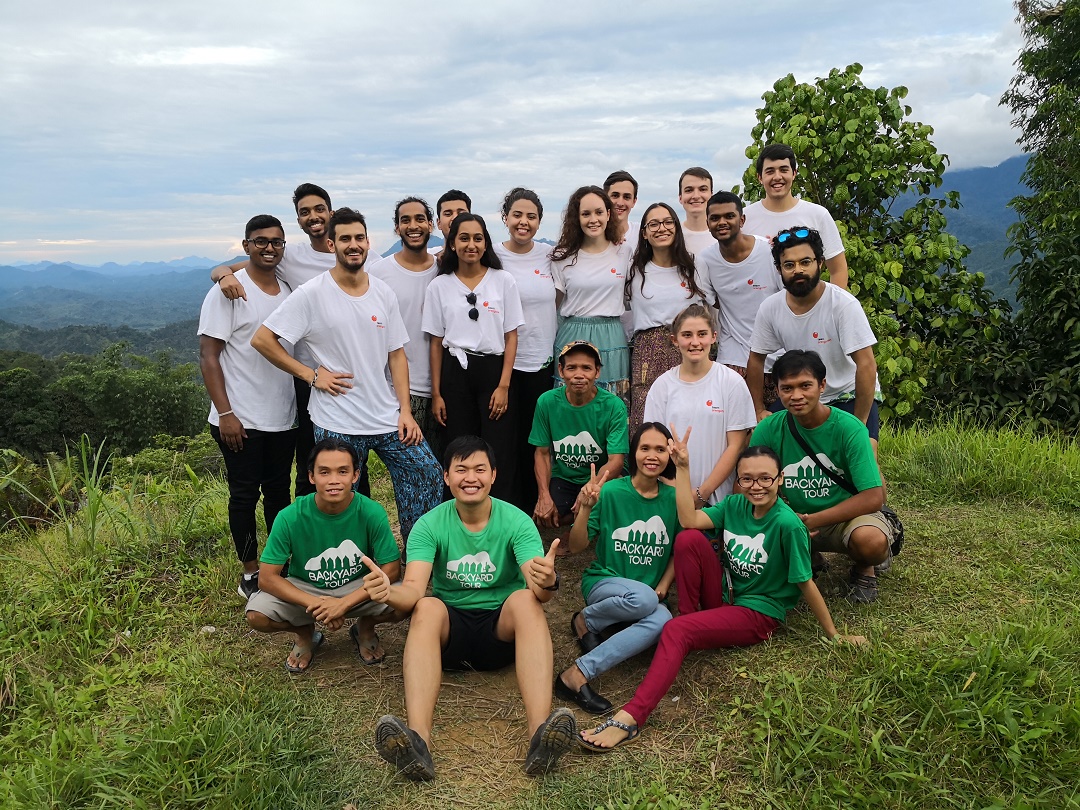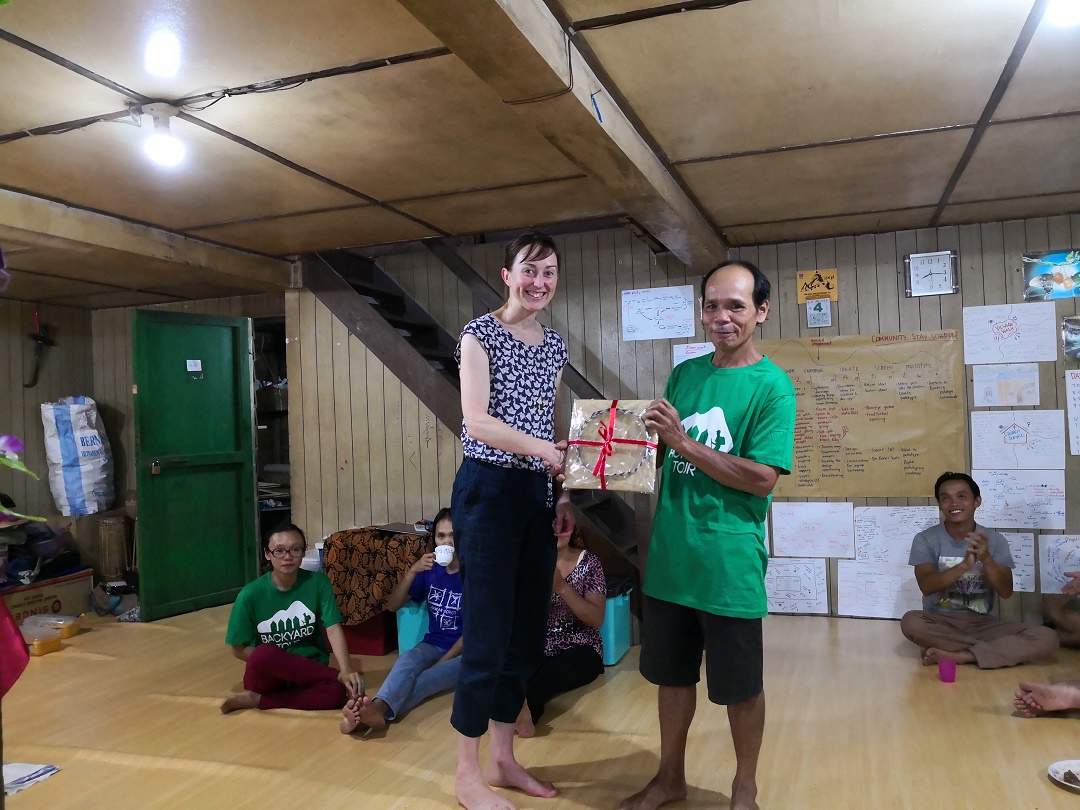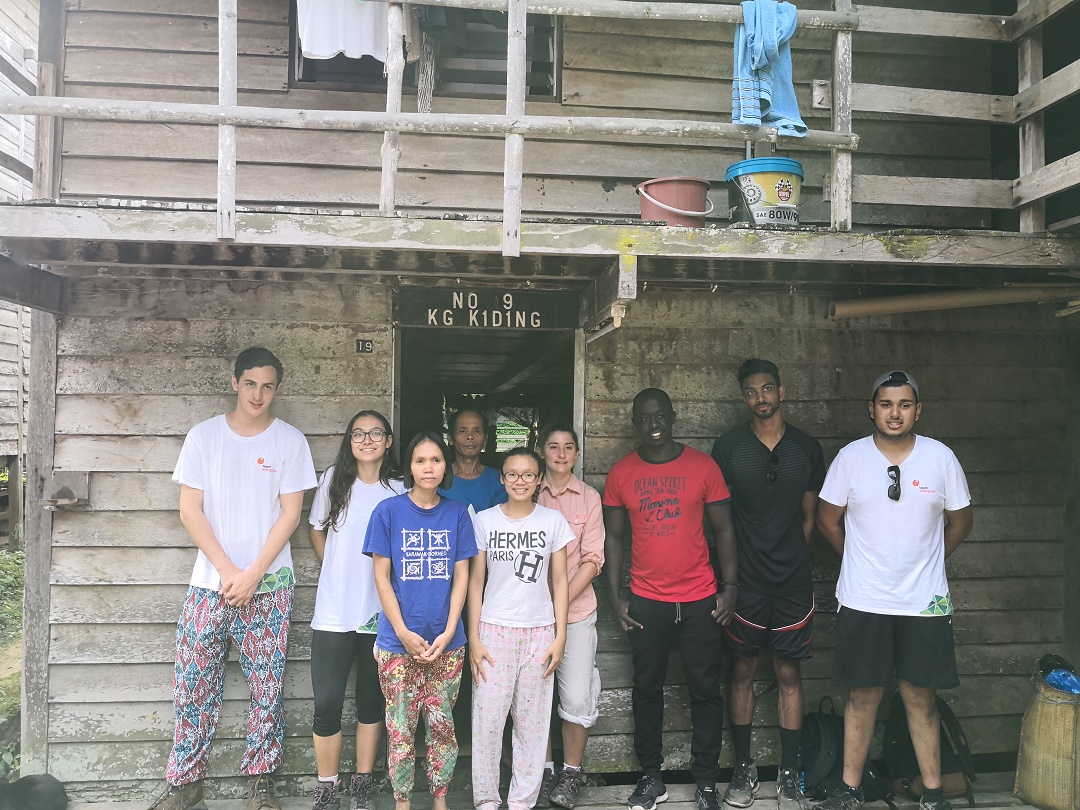 EWB Group in Begu Village
Another News Worth Sharing
After long years of promise for a new road, finally the local community in Kiding village able to have proper tarred road. Having better road will certainly help to boost income indirectly to the locals here. They have been selling their farm produce to sellers (who will eventually sell at the fresh market) at the road junction near the village. They will still have to hike down from their village. Some of the well-off ones will use their bike or 4WD vehicles. They may not need to do that anymore, after the road is fully tarred. We have been travelling on this road as well using our own vehicle. It is still challenging considering the risk of skidding into steep slope so we are glad that this news came. Currently, the road is still not complete so we will be waiting until it is totally completed.
Social Impact Summary
Up to today, we have
Conducted 83 trips
Impacted 245 locals
415 travelers visited
RM 95, 521.30 income generated for the locals
Moving Forward with Greater Plan
As we slowly getting the attention from our target market – the responsible travelers, we decided to do more. We are working on the plan right now so wait till it happens and we will update you in the next blog post.
Published Date: Oct 19, 2018