Located at the very end of one of the trunk roads into inner Padawan, Kampung Parang is one the lesser known Bidayuh villages in the area. Going to Kampung Parang will take you through a winding road that goes up and down, requiring every bit of excellent driving skills and raw engine power from the vehicle. However, upon reaching Kampung Parang, you will get a sense of discovering a lost city which was tucked away under the layers of higher hills around it. ​
Kampung Parang remains off-the-grid, relying on diesel generators and there is hardly any cellphone reception, a perfect destination for a retreat. Like Kampung Sadir, Kampung Parang has its fair share of flowing rivers and waterfalls, earning the nickname "Waterfall Paradise" among us.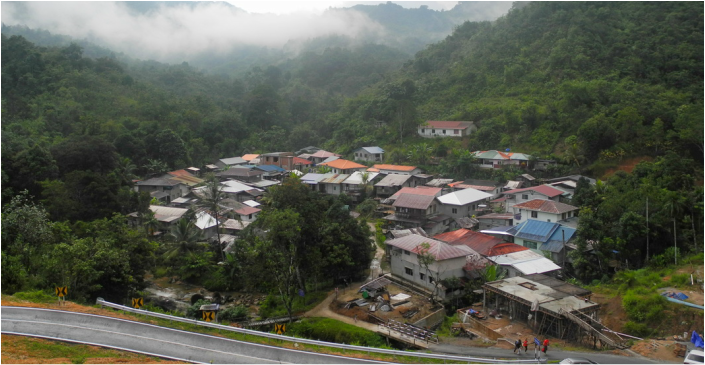 The history of Kampung Parang is actually pretty short as the village is quite new compared to others. Nonetheless, Kampung Parang started when a group of Pagans left Kampung Tabak in 1973 and settled at a place called Batu Parang. There they established a new village and named it Kampung Parang. The villages then subsequently cleared off lands to build their farms. In 1988 Christianity came to the village and the villagers decided to embrace Christianity, building a SIB church there in the process.
Source: History of Bidayuh in Kuching Division, Sarawak by Dr. Chang Pat Foh
Kampung Parang is the ideal destination for a relaxing trip to be one with nature, as well as for groups who want a peaceful place to organize a retreat. In the village, you can find:
1. Waterfalls, waterfalls everywhere…
2. "Stacked/ Layered" Waterfall