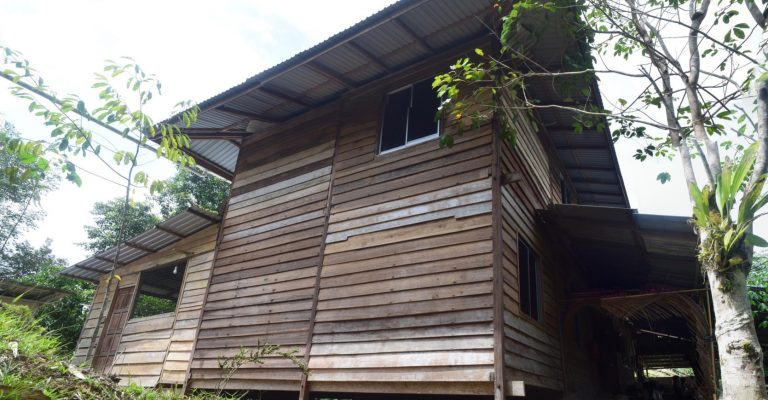 Wes Kandung Homestay  is located at Bengoh Valley Range. This accommodation is one of the many overnight spots over Bengoh Valley, Kuching. This homestay is operated by Madam MJ and Mr. Wes.
One would need to get a boat ride to reach this wooden and bamboo-made homestay. Wes Kandung Homestay is perfect spot if you are looking for serenity. It would also be a good nature retreat spot for big group because this homestay can accommodate big group.
There are 2 waterfalls that you can trek to: Curtain Waterfall and Susung Waterfall. Staying overnight at this accommodation also allow you to have the leisure of bamboo rafting activity.
Wes Kandung Homestay is a double-storey wooden house with 5 bedrooms upstairs and ample spaces in the living room for more sleeping mattresses. For outdoor area, there is also a big space of veranda and 'tanju' (bamboo platform). The 'tanju' is able accommodate tents up to 6 tents. This homestay also has shared toilet and bathroom on the outside.