As an outdoor person, trekking is one of the most exciting things I would look forward to. I have been trekking for a while now. However, the experience in Kuching, Sarawak is somewhat new. Normally, people trek in summer or dry season; my team and I went at it during the raining season, knowing it would rain. Here is how the trek went.
Time Estimation:
2 hours
Destination:
Ban Buan Kukuot Waterfall
Activity:
Trekking, Fruit Picking, Bamboo Cooking, Swimming and having Tribal Food Lunch
The journey begins
The journey began through the back of the village. There was a small trekking route behind the village into the mountain. As one would expect from trekking, the route went up and down a couple of time. Nonetheless, the trekking route has been maintained by the villagers, for these are also route to their farms.
Reasons for trekking
It's an open secret that people trek for the scenery, and I am no different. I am really glad that we got really nice mountain and forest view among the way to the waterfall. Below are a few pictures I have taken.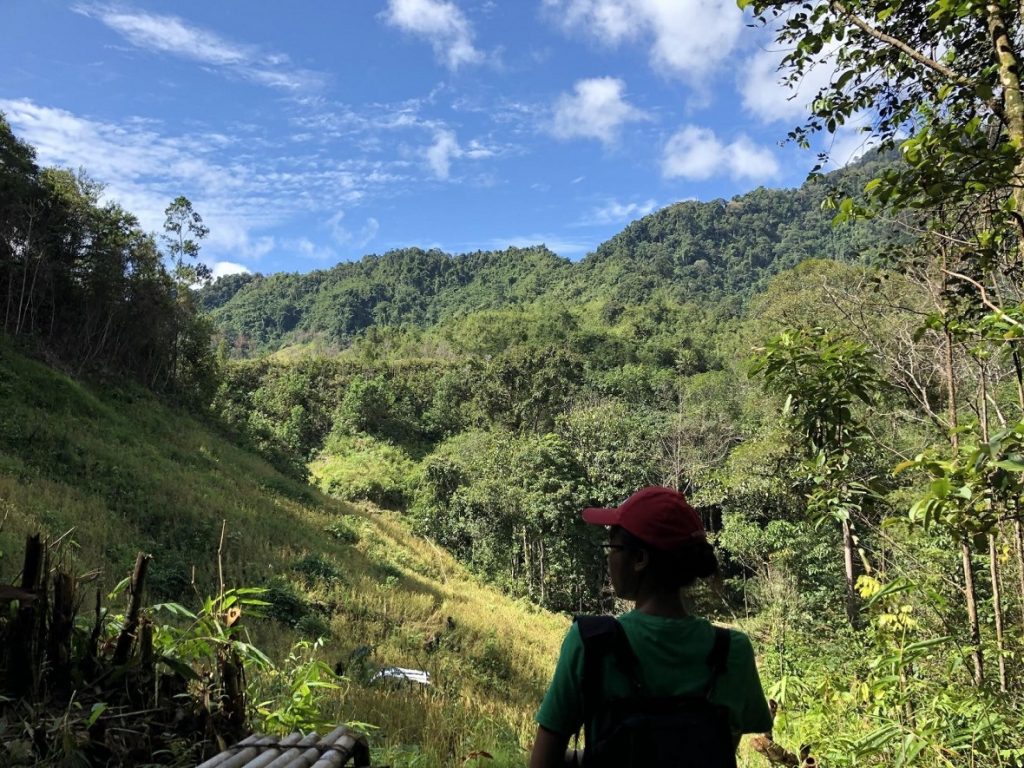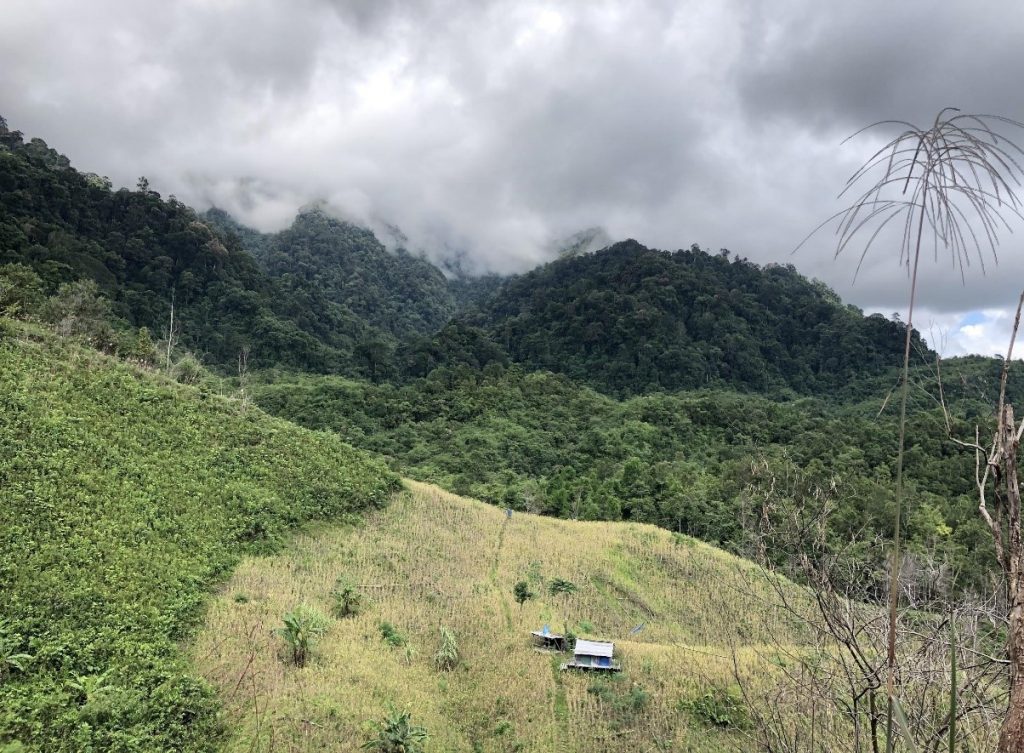 Jungle trekking challenges
Of course, trekking without some challenges would not be fun. Crossing the river through bamboo bridges was one thing; slippery routes was another. Moreover, not everyone had the energy to keep going all the time. Therefore, we had to take breaks a few times along the way.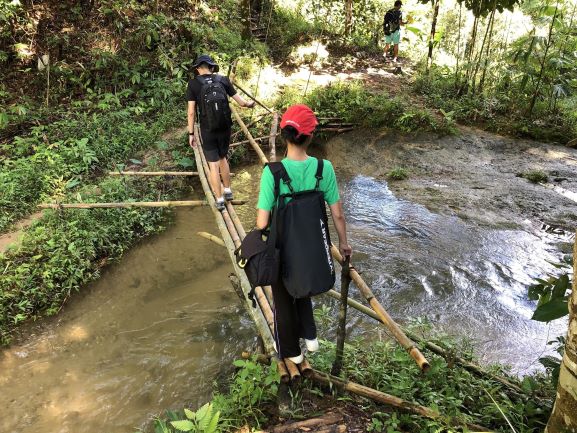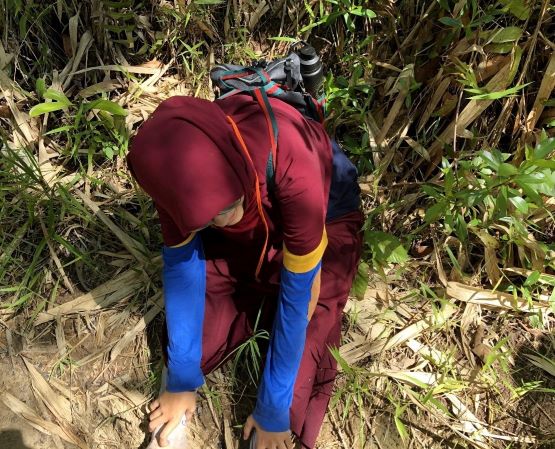 Fruity rewards
As our journey into the deep forest continued, I has probably passed by at least a few mountains. Nonetheless, I had my fun. If there was anything to keep the team from being too focused on walking, it would be fruit picking. We snacked on red starfruits as well as finding ourselves some durians.
What we were there for?
And yes, it took about 1 hour to reach our beautiful destination – waterfall. How should I describe this? In one word, satisfied. The journey was definitely long and tiring; however, we still had the energy to run straight into the waterfall.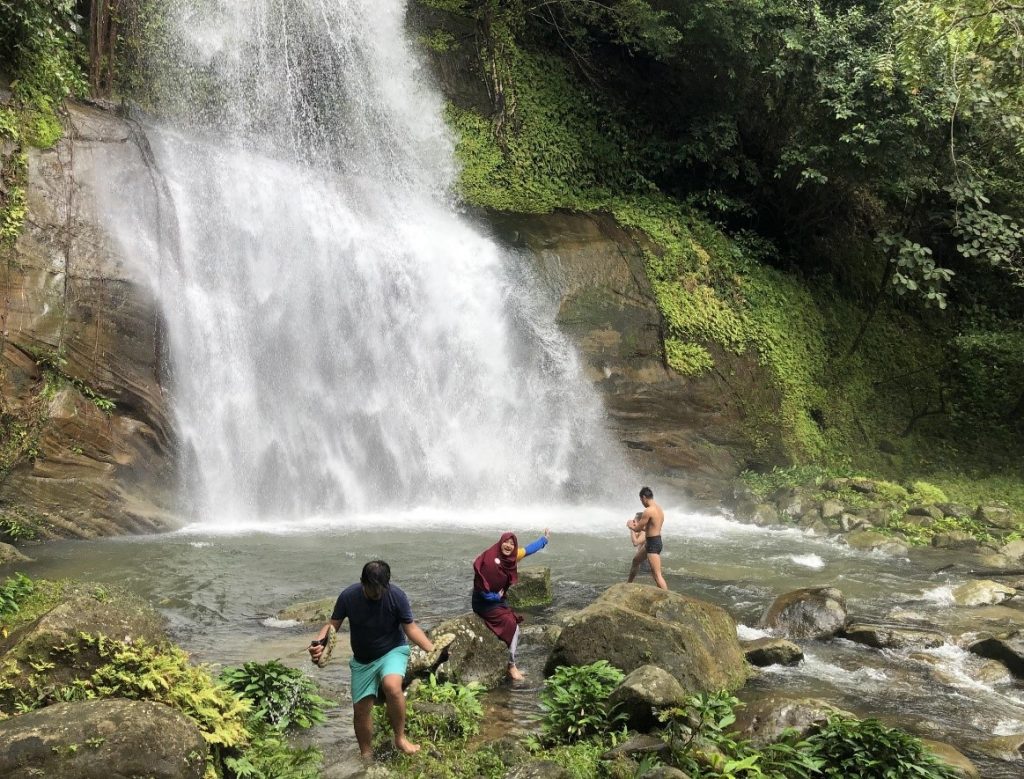 While waiting for the lunch to be cook, we enjoyed the coldness by burying ourselves deep into the water. And, hell yeah, it was extremely refreshing. Moreover, the coldness and the tiredness from journey and waterfall made the lunch more delicious.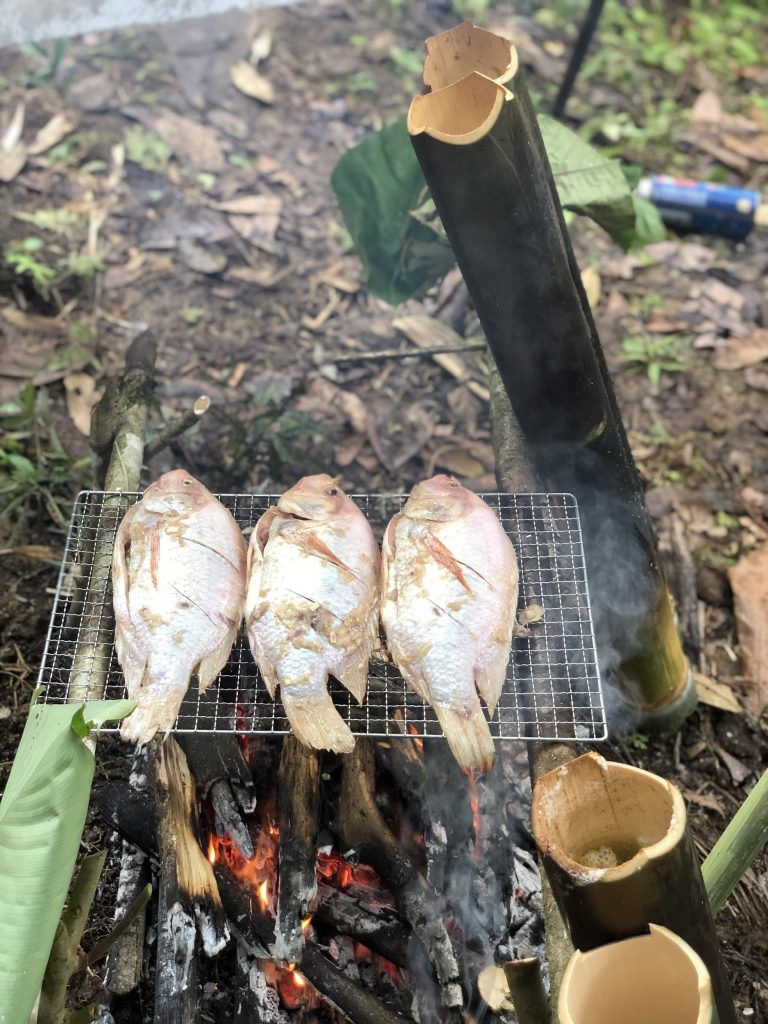 A rainy end
Unfortunately, while we were enjoying about lunch, it started to pour. This was no surprise because we were already aware that it would rain by the time we have lunch. So we finished lunch early, prepared everything and headed back. Actually, perhaps the rain was the missing piece in this journey. As I really enjoyed the rain so much, I took my time to enjoy everything, I have once seen, soaked in the rain. It was beautiful, still.
Published Date: Sept 15, 2019