Easily one of the more accessible village that we have collaborated with. Kampung Sadir has a road that leads straight to its insides. Kampung Sadir is famous for its accessible waterfalls and scenery that will not fail to bring visitors closer to mother nature than they have ever been. Oh did we mention that there is a total of seven waterfalls around the village?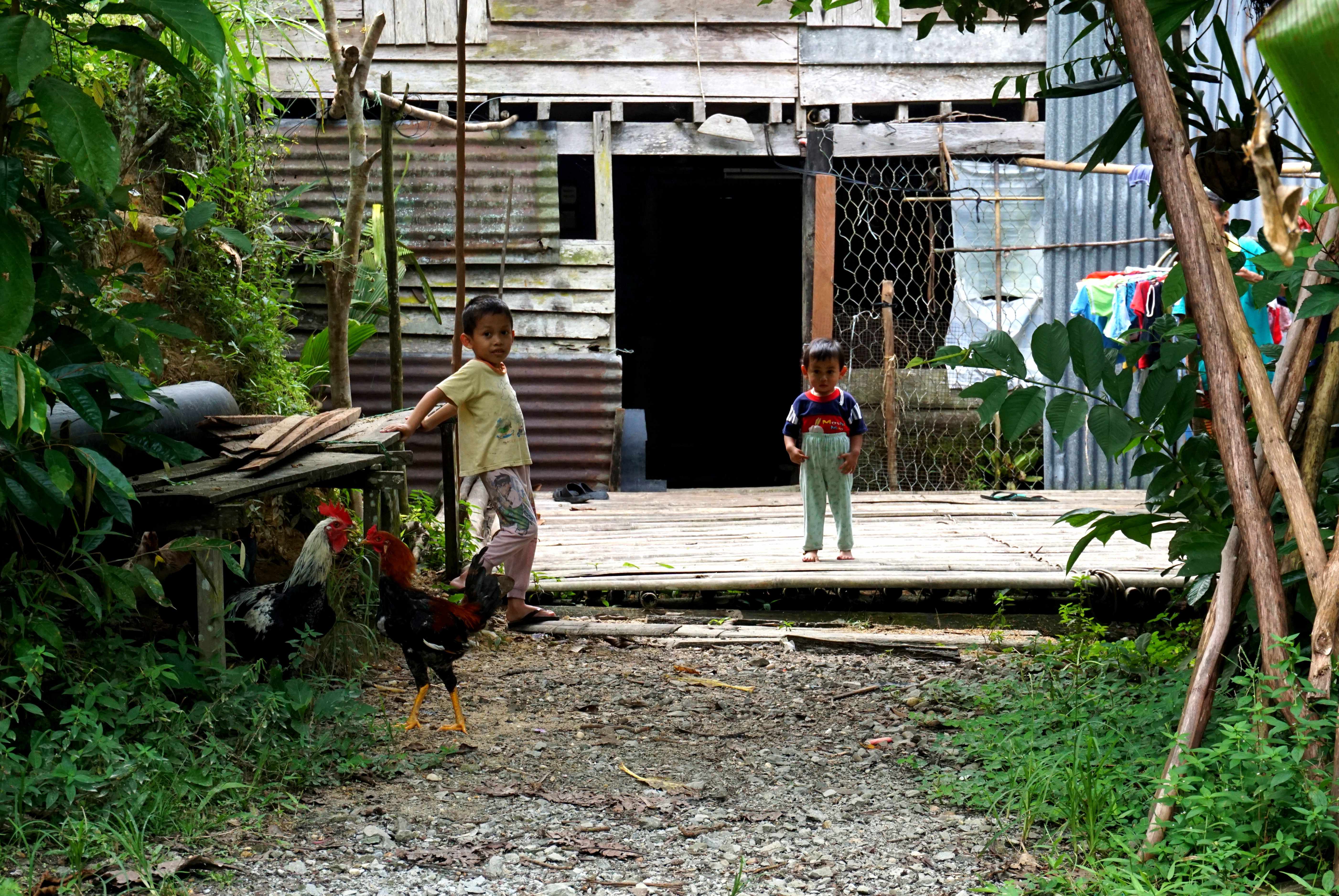 The inhabitants of Kampung Sidos (the old name for Kampung Sadir) originally came from west Kalimantan, Indonesia more than 10 generations ago. They have settled in Kampung Sidos and built a longhouse as well as a Panggah, the ceremonial house, there. Then, a small group of people came from the Biannah movement and they too settled there. However, both the longhouses and ceremonial houses were dismantled in the 1970s.
In the 1960s, a primary school was built in Seranyang, right in between Kampung Sadir and Kampung Semuti. It was then moved to Kampung Sadir in the 1970s and was renamed SK St. Bernard Sadir.
Source: History of Bidayuh in Kuching Division, Sarawak by Dr. Chang Pat Foh
Exclusive Features
If you ever come to Kampung Sadir, be prepared to be wowed by way nature presents the village. Here you will find:
1. Ban Buan Kukuot waterfall
This waterfall is the largest waterfall that you can find in Kampung Sadir. Going to this waterfall will require you to trek for around two hours but we can personally vouch for it to say the journey will be totally worth it.
2. Mabi Waterfall
This waterfall is another favorite. Mabi Fall is only around 30 minutes trek. It is a good spot to be one with nature without having to sweat so much.
3. Resort-styled School
The school, SK St. Bernard, comes with their own resort-styled theme. The primary school students has to stay in the school during weekdays as it is a boarding school. Yet, the students loved the schools so much that even students who live very near to school will be staying in the dorms than homes.
Published Date: Jan 26, 2016