Orang-utans: The people of the Jungle
Centuries ago, the native people of  Borneo – the Dayaks, who live mainly in the interior and the Malays, who mainly occupy the coast – recognized the orang-utan's close affinity to human beings.
They called the big, red apes "orang hutan". It means "people of the forest" in the Malay language, the lingua franca of the region. It is traditionally believed that the orang-utans could talk but chose not to. They are afraid that they might be enslaved and put to work.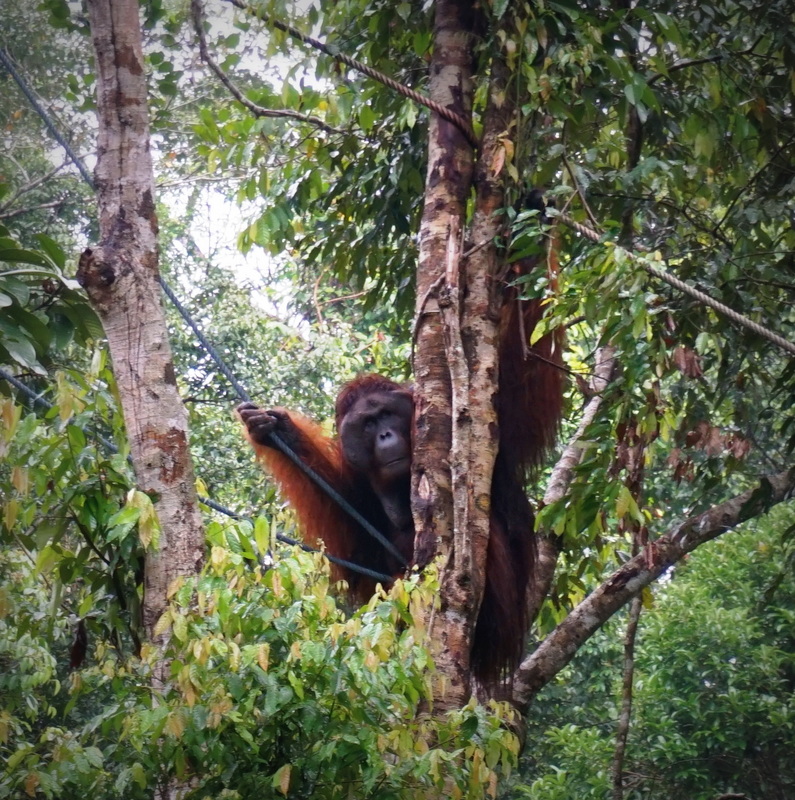 This might sounds like ridiculous but the native people of Borneo believes orang-utans to be more superior than human beings.
"Beauty and the Beast" in Dayak folktale
Orang-utans occasionally appear in local mythology. In a Dayak version of "Beauty and the Beast" folktale, a male orang-utan abducts a comely woman. He carried her up to his leafy next high in the forest canopy. Although terrified at first, she finds her captor kind and gentle.
After the woman has an infant, she longs to see her parents and family. The child, however, is half orang-utan and half human. So she fashions a rope out of vines and orang-utan hair she has collected from the nest, and, in the manner of Rapunzel, she flees. The orang-utan pursues her.
​During the chase, the woman drops her infant. In his rage, the father tears the baby in half, keeping the surviving orang-utan for himself. The woman retrieves the human half and leaves the forest, returning to her village.
Thus, the Dayaks believe that orang-utans and humans are so closely related. They can be sexually attracted to one another, and even procreate.
Dayak creation myth
A widespread Dayak creation myth tells that God's first attempt to breathe life into humans gave birth to  orang-utans. Only on the second try, after God took a breather, so to speak, did humans come into being. This myth captures an essential truth and an evolutionary fact, that orang-utans appeared on this planet long before modern humans did.
Although the Dayak myth seems parallels to the modern knowledge of human evolution, there are more version of creation myth that was known to the world. This interesting stories somehow captures the interesting belief of the Dayak people as they coexist mutually with the nature surrounding them.
Source: ORANGUTAN ODYSSEY by Birute M.F. Galdikas & Nancy Briggs
Published Date: Jun 20, 2016