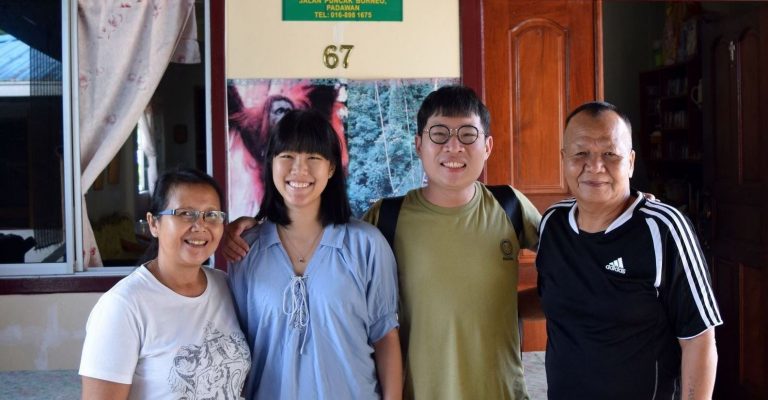 Karum Bidayuh Homestay is tucked nicely in between individual houses of the Annah Rais Longhouse. This homestay is operated by Madam Karum and Mr. Louis, the couple who own the house.
This friendly couple has welcomed guests who wanted to feel living in the Bidayuh longhouse environment. They also provide lunch for day trippers. If you want to immerse yourself in the culture while get back to the moments where olden Bidayuh community live in the longhouse, this would be the best place to go.
Karum Bidayuh Homestay has a total of 5 bedrooms capable of accommodating two people in one room. It also has modern seated toilet and bathroom.
Outside you can hang out at the front porch that is part of the longhouse porch. Feel free to mingle with you instant neighbors in this closed-knit neighborhood. Or simply say "Hi" and smile to anyone who passes the front porch.
The homestay is also surrounded by artwork done by mural artist, Ernest Zacharevic so you can take your time stroll around the neighborhood for photo shoot with his artwork.
Pricing (valid till 31/12/2023)
Adult – MYR 390/pax
Children – MYR 220/pax
Transport – MYR 150/way
If you need to request for more rooms, our host will use other nearby homestay to accommodate, such as Macheree Homestay below.