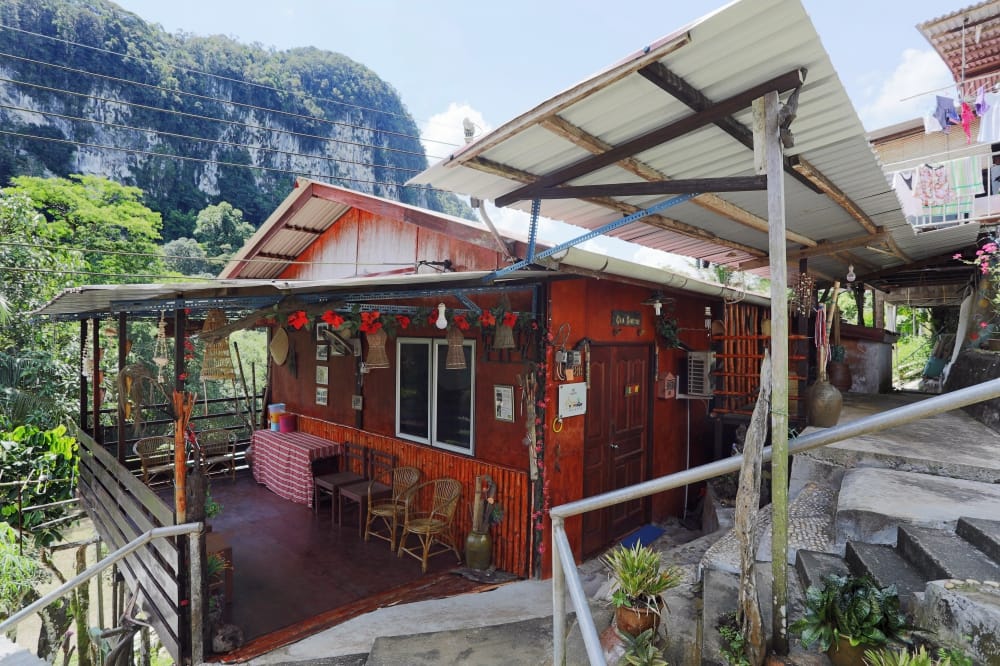 With massive limestone structure in her backdrop, split by the mighty Sarawak river, the new Giam village is a scenic Bidayuh tribe village situated an hour drive from Kuching.
Giam Homestay is operated by the lovely Madam Phyllis who has been offering her house to guests for almost a decade now. From the outside, it may just look like any of the villagers' traditional house, with a mixture of wooden and concrete structure but when you go in, you'll be almost immediately greeted with a warm feeling of home with a very well balanced tribal theme decorations and modern functionalities. It is perfect for those looking to spend some time away from the city without having to sacrifice modern comfort.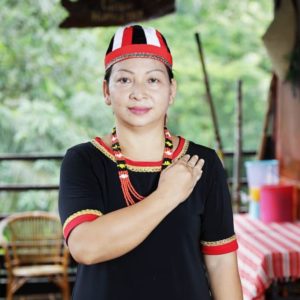 Giam Homestay ​has a total of 2 bedrooms capable of accommodating maximum two people in one room (double bed). It also has two modern bathrooms and a modern kitchen. There is also a spacious living room with ample seating space.
Outside you can hang out at the front porch while enjoying the view of nature or enjoy a mini cultural show put up by the owner .