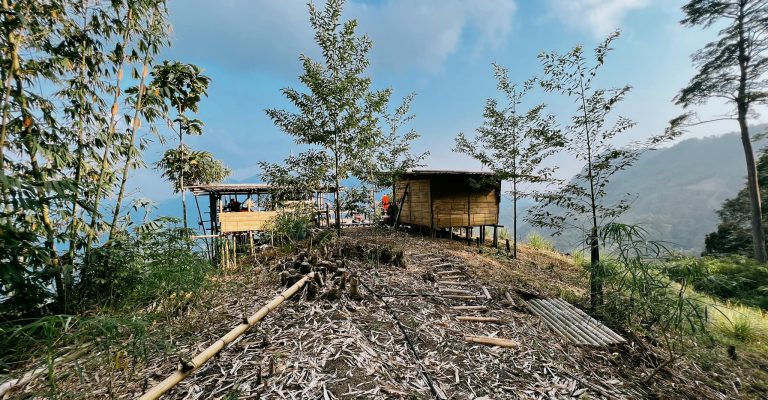 Bung Kehtek Campsite is located at 635 meters above sea level. This campsite on the hilltop above Kampung Kiding is operated by Mr Dallas, Mr Dorong and Madam Abby as a family-own operator.
To reach this place, you will have to trek for about 1km up to the hilltop. If you enjoy watching clear night sky away from artificial light and wake up for a sunrise view above the clouds, this would be the best place to go.
Bung Kehtek Campsite has a small hut for indoor sleeping and bamboo platform that is able to accommodate up to 4 small tents. Only 1 single bathroom is available here. Water supply is sourced by gravity-flow water system. No electricity is available here bringing you a total connection to nature above the mountain.