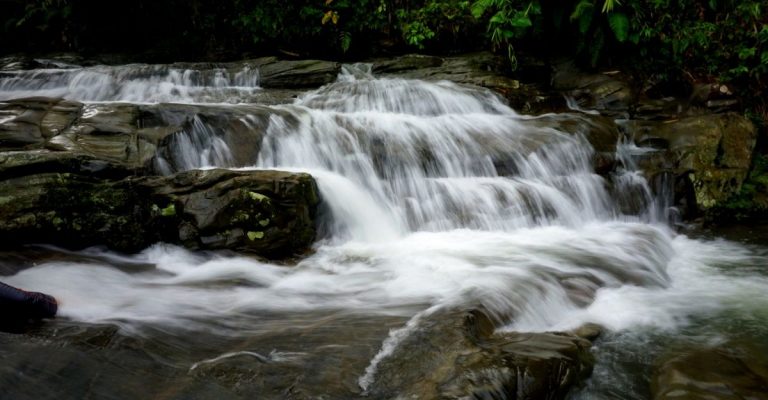 Fun & Relaxing Tropical Escape Day Tour

[[[["field5","not_equal_to","Kuching International Airport"]],[["show_fields","field23"]],"and"],[[["field28","less_than","2"]],[["show_fields","field27","Yes",null,"field30"],["set_value","field10","0",null,"field41"],["hide_fields","field10"]],"and"],[[["field28","greater_than","1"],["field28","less_than","4"]],[["set_value",null,"245",null,"field41"]],"and"],[[["field28","greater_than","3"]],[["set_value",null,"185",null,"field41"]],"and"]]
keyboard_arrow_leftPrevious
Nextkeyboard_arrow_right
FormCraft - WordPress form builder
What to expect:
Escape the hustle bustle, discover hidden waterfalls with the locals, and immerse yourself in untouched natural beauty. Relax at the unique cascading waterfall just 5 minutes away from the village. You will have barbecued lunch there and if you want more, trek to reach a further waterfall; all in a day's time.
Waterfall hopping (including cascading waterfall) with a local guide
Includes:
BBQ Lunch by the waterfall
Package Price:
2 – 3 person (RM230 per pax)
4 – 5 person (RM175 per pax)
Extra change of fast-dry clothes
Bathing suit
Thin towels
Drinking water
Rubber sandals
Insect repellent
Cap/Hat
Harry and Gloria are a young couple from Parang village in Kuching, about 60 KM away from Kuching city. Income is rather small and inconsistent for this couple, with Harry working on construction work and Gloria working in as kindergarten assistant. They enjoy bringing their friends from other villages to relax at the cascading waterfall surrounding their village. Now, they are convinced to bring you to enjoy their backyard!