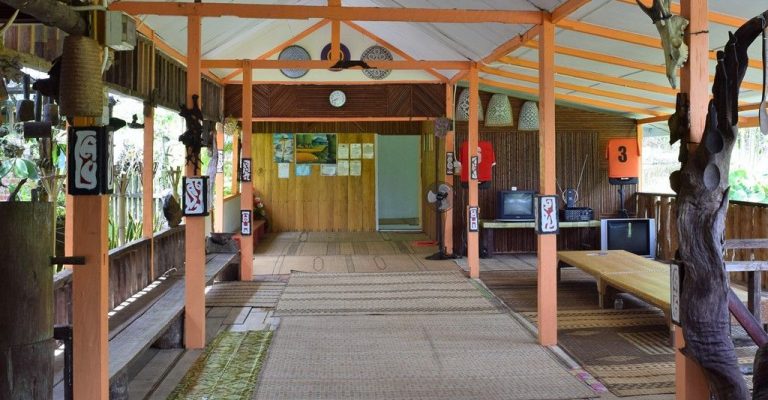 Pa'ek Homestay is located in Kampung Biawak, Lundu which lies approximately 70.6 kilometres west of the state capital Kuching. This village is also very near to Malaysia-Indonesia border. This homestay is operated by Mr Kenneth Kutong.
Amazing thing about this place is that you can have big groups staying here. There are 6 private rooms to book. However, if you love to sleep outdoors you can opt to sleep at the common hall both at the house area and also in the jungle. Toilets and bathrooms are plenty too, whether it indoor or outdoor.
Pa'ek Homestay has ample of space for big group stay. Each six bedrooms can accommodate two guests; with bathroom and toilet attached.
There are 2 common halls, one in the main house and the other one is surrounded by jungle just 1 minute walk away from the main house. You are free to explore the surrounding farm area and also wood carving art house nearby. You can also do fishing and bamboo rafting at the pond nearby as well.