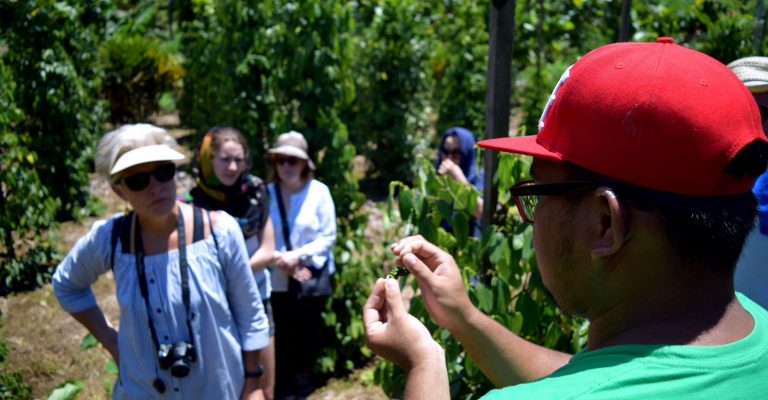 Caves, Flora and Village Farms Day Tour

[[[["field5","not_equal_to","Kuching International Airport"]],[["show_fields","field23"]],"and"],[[["field28","less_than","2"]],[["show_fields","field27","Yes",null,"field30"],["set_value","field10","0",null,"field41"],["hide_fields","field10"]],"and"],[[["field28","equal_to","2"]],[["set_value",null,"415",null,"field41"]],"and"],[[["field28","equal_to","3"]],[["set_value",null,"320",null,"field41"]],"and"],[[["field28","equal_to","4"]],[["set_value",null,"285",null,"field41"]],"and"],[[["field28","greater_than","4"]],[["set_value",null,"260",null,"field41"]],"and"]]
keyboard_arrow_leftPrevious
Nextkeyboard_arrow_right
FormCraft - WordPress form builder
What to expect:
Hunt for the giant Rafflesia flower (seasonal), explore intricate cave structures and top it off with an insider's tour of the Begu Village; including their village farms, all in a day's time.
Visit Rafflesia (seasonal) or pitcher plants site
Local guided tour to little known cave system
Authentic village farm tour (e.g. paddy field, fruit orchard, pepper farm)
Includes:
Farm to table session
Traditional cooking session
Package Price:
2 person (MYR 415 per pax)
3 person (MYR 320 per pax)
4 person (MYR 285 per pax)
5 person (MYR 260 per pax)
Trekking shoes
Insect repellent
Personal first aid kit
Drinking water
Cap/hat
The Begu village team consists of (from right) Apeng, Leslie, Andy, and Herry. They are an enthusiastic and passionate group of young people who are keen to introduce an unforgettable experience in the village to visitors.
Let the guys bring you also to explore Turuh cave and the village Rafflesia flower site (if you're lucky you might see a blooming flower) before driving you around the farms. For lunch, they will be able to teach you some cooking skills – jungle style that you might be able to pick up. Their cooking is simple yet delicious!