Back to Basic : Live like a Local 2D1N Tour

[[[["field5","not_equal_to","Kuching International Airport"]],[["show_fields","field23"]],"and"],[[["field28","less_than","2"]],[["show_fields","field27","Yes",null,"field30"],["set_value","field10","0",null,"field41"],["hide_fields","field10"]],"and"],[[["field28","greater_than","1"],["field28","less_than","4"]],[["set_value",null,"425",null,"field41"]],"and"],[[["field28","greater_than","3"]],[["set_value",null,"335",null,"field41"]],"and"]]
keyboard_arrow_leftPrevious
Nextkeyboard_arrow_right
FormCraft - WordPress form builder
What to expect:
Spend a day and a night at Sadir village to dive deeper via introduction to Bidayuh culture including their traditional costumes and accessories, picking fresh jungle produce and learn to make simple animal traps with our local host.
On the second day, jungle trek across luscious Borneo rainforest to Ban Buan Kukuot & Mabi waterfall, learn to cook traditional Bidayuh meals in bamboo and enjoy the feast by the waterfall.
Trap-making
Bidayuh cooking class with ingredients sourced from the jungle
Traditional handicrafts and costumes introductions
Includes:
Village tour
Visit to 4 waterfalls
Jungle trekking
Package Price:
2 – 3 person (MYR 425 per pax)
4 – 5 person (MYR 335 per pax)
Extra change of fast dry clothes
Bathing suit
Trekking shoes
Insect repellent
Low profile rubber sandals
Personal first aid kit
Cap/Hat
Thin towels
Raincoat/Poncho
Drinking water
Toiletries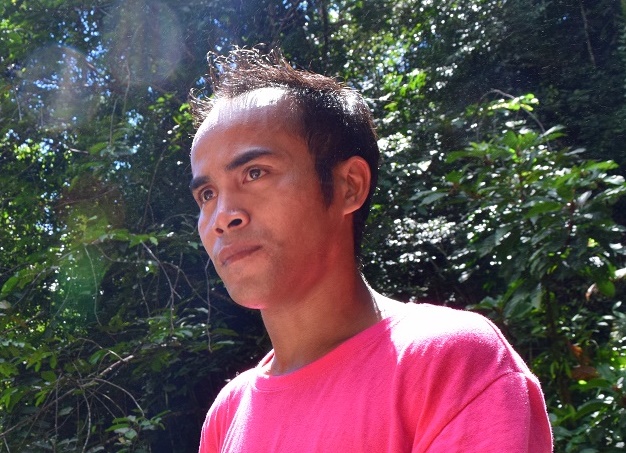 Lawrence is a Bidayuh native who is born and bred in the village of Sadir which is located in the mountainous region of Padawan in Kuching, Sarawak. Lawrence has spent most part of his life in the village, having left school in the age of 12. He is passionate about the rain forest he grew up with and he knows about most of the flora and fauna in that area.
Lawrence has a funny, easy-going personality and is keen to promote his village to travelers. He speaks basic English and can convey information well with some help.